Samsung claims Apple's iPhone 6 Plus imitates the Galaxy Note series
99+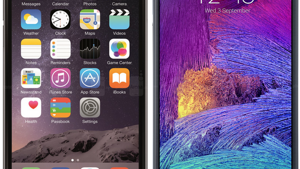 Samsung's
anti-Apple
media campaign
continues today with a new video that talks about the Galaxy Note series... and how Apple allegedly imitates it with the new, 5.5-inch
iPhone 6 Plus
.
The video takes us back to 2011, when the
original Galaxy Note
was released, and many saw it as being too large (obviously because of its 5.3-inch display - which was, indeed, very large for that time). In particular, Samsung quotes an article from The Wall Street Journal which mentioned that, when using the Galaxy Note, you may have looked "like you're talking into a piece of toast." Funny as that may be, now almost everyone seems to be talking into
pieces of toast
- as the current
average smartphone screen size
is close to 5 inches.
Now, as Samsung puts it, competitors aren't dismissing the Note series anymore - they imitate it instead. Samsung goes on to present quotes that talk about how the iPhone 6 Plus may be just a Galaxy Note wannabe. Ultimately, Samsung's latest video lets us know that the
Galaxy Note 4
is "here" and it's "more than big."
Although it's here in the way that it's been officially announced, the Samsung Galaxy Note 4 can't be purchased yet, as its launch is scheduled for the first half of October. At the same time, Apple is already taking pre-orders for the iPhone 6 Plus, and will release it on September 19.