Samsung calls shenanigans on Galaxy S III April launch rumor
28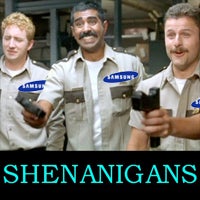 A frenzy of reports rushed the web yesterday about an
April launch of the Samsung GALAXY S III
. As we reported yesterday, ZDNet Korea reported that after speaking with Samsung's marketing and ad agency, Cheil Worldwide, it was determined that the successor to the widely popular Samsung GALAXY S II would be released as soon as this April.
Samsung quickly took to Twitter to dispel these allegations. The South Korean manufacturer stated that once a launch date is set, it would notify the world via Twitter first.
Korean website, MT, confirmed Samsung's side of the story saying that Samsung has not decided on a launch date as of yet. MT reports that Samsung is, however, planning on introducing a new, but unnamed, LTE-enabled Android handset in April, it just isn't the GALAXY S III.
It looks like we find ourselves in the middle of a classic he said, she said. Luckily April isn't that far away to find out for sure, but we tend to lean toward the side of Samsung since, in theory, they should know when they plan on releasing their own product.
Thanks to our tipster!
source:
Samsung's Twitter
&
UnwiredView