Samsung announces plans to launch monthly Android security patches
34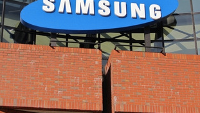 In the wake of the
Stagefright vulnerability
discovery, Samsung has just announced that it will soon launch a new Android security update process. In a nutshell, this is Samsung's plan to make sure that Android vulnerabilities are to be patched as soon as possible, without the delay that usually occurs between the time that Samsung rolls out security patches and the time that carriers actually deploy the fixes.
Samsung says that it has worked with carriers to quickly patch the Android Stagefright vulnerability, a security breach that potentially allows hackers to take control of a device through a malicious MMS. Samsung says that it recognizes the importance of "fast-tracking" security vulnerabilities and deploying fixes as soon as possible, which is why the company plans to collaborate with carriers to regularly patch all security vulnerabilities that will be discovered in the future. Samsung says that these security updates "will take place regularly about once per month". As a side note, it's worth mentioning that Samsung was one of the first smartphone manufacturers to
issue patches for the Stagefright vulnerability
.
Here's what Dong Jun Koh, Executive Vice President at Samsung had to say in the official blog post that announced the new Samsung initiative:
With the recent security issues, we have been rethinking the approach to getting security updates to our devices in a more timely manner. Since software is constantly exploited in new ways, developing a fast response process to deliver security patches to our devices is critical to keep them protected.

Samsung says that it is actively conversing with carriers across the globe to implement its new "Android Security Update Process". At the moment, Samsung did not provide more details, but the company said that detailed timelines will be released soon. Thoughts?