Samsung announces September Android security update
18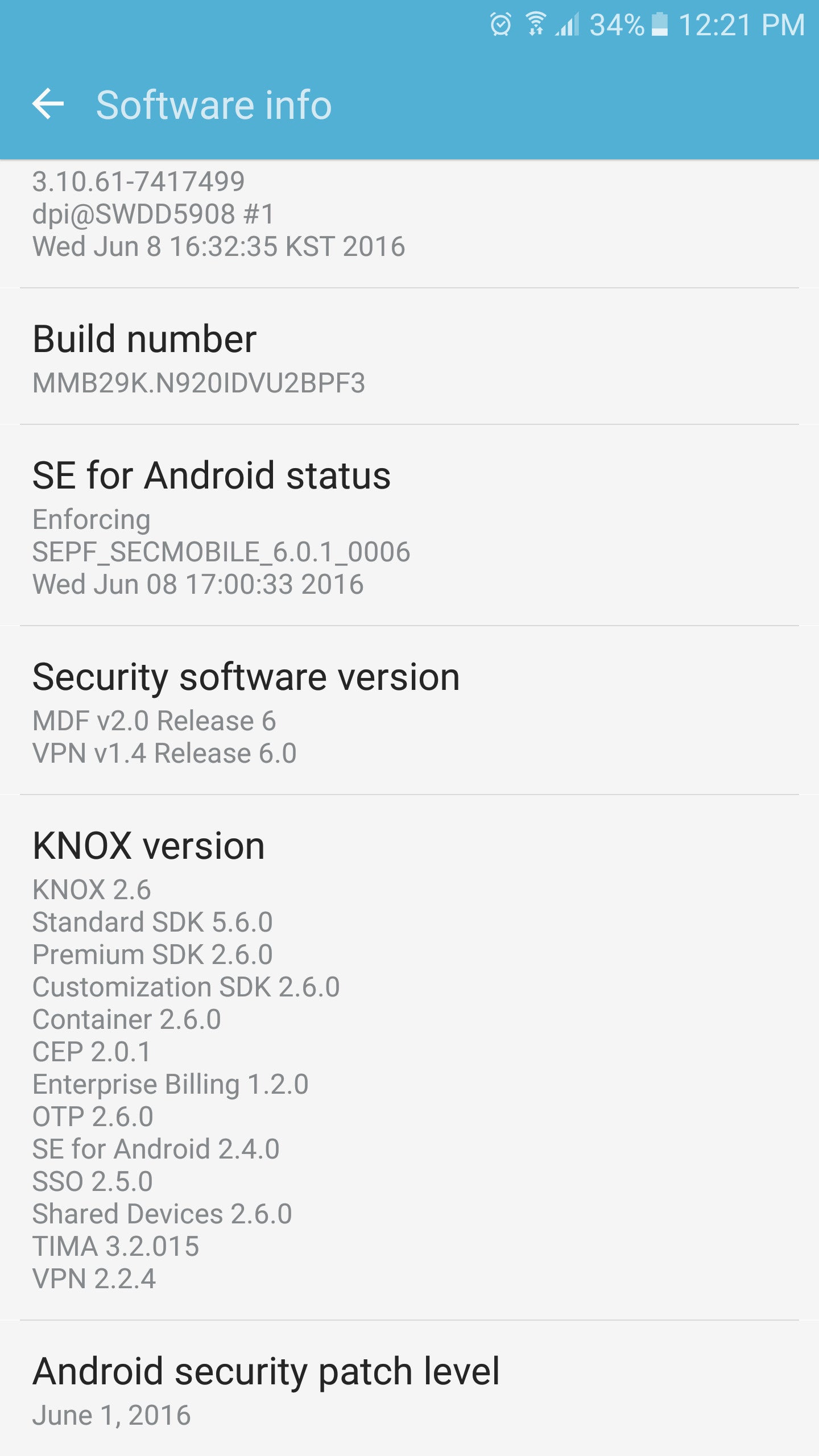 While companies like BlackBerry have already started the rollout of
September Android security patch
, Samsung has just listed the changes its own patch will bring to those rocking Galaxy smartphones.
If you've been very curious to know what the upcoming Security Maintenance Release (SMR) is supposed to patch, Samsung has you covered. It looks like there are no less than 66 patches coming directly from Google, whereas Samsung has found 9 vulnerabilities of its own and decided to patch them as well.
One security issues in particular is detailed by Samsung, which might affect the SystemUI. According to the official changelog, a vulnerability has been reported in June, which exists due to a null pointer dereference on fimg2d driver. The September security patch should fix this issues, along with the other 8 that Samsung has found in its products.
There's no telling when exactly this security patch will be rolled out since Samsung claims that in some cases regular OS upgrades may cause delays to planned security updates. However, the South Korean company assures customers that the OS upgrades will certainly include all up-to-date security patches when delivered.
So either way, you should be getting these patches via SMR or OS upgrades, depending on which Samsung releases first. It's also worth noting that while Samsung is doing its best to push these security patches as soon as possible all devices, actual release dates may vary depending on the regions and models.
If your Samsung Galaxy smartphone is way behind with the security patches, you can just wait and hope the company will deliver the newest one sooner rather than later.