Samsung and FBI close to deal on Galaxy phones for the G-men; new deal would replace BlackBerry units
14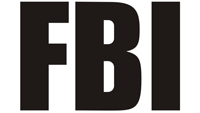 The FBI has over 35,000 employees, most of whom were issued BlackBerry handsets. But there is a change coming as Samsung has been in talks with the domestic crime-fighting agency to sell them its Galaxy line of devices. A deal this size would be another nail in the coffin of the Canadian smartphone manufacturer which has seen a huge loss in business from governmental agencies. Last October, the U.S. Immigration and Customs Enforcement agency (ICE) and its 17,600 workers
ended a relationship with BlackBerry to switch to the Apple iPhone
.
It isn't clear if Samsung will be replacing all BlackBerry units now used by the FBI, or whether some 'Berry phones will remain in use. The FBI did not offer a comment. Another published report late Thursday said that Samsung was working on a similar, albeit smaller deal with the U.S. Navy.
Samsung has developed a layer of software that runs on top of Android that allows certain business-style applications to run securely. But according to Rob Enderle, principal analyst with Enderle Group, despite the
use of the Samsung Knox software
, Android is
not a secure system
. In a letter to the FBI, U.S. Representative Kenny Marchant of Texas said he was concerned about the FBI using Android with Knox on top. In his letter, the Representative said, "
I understand that the FBI may be considering a new solution that is a patchwork of technologies stitched together. I am concerned that this approach may prove to be more costly than other alternatives.
" In May,
the Samsung Galaxy S4 received Defense Department security approval
, something
also received by BlackBerry 10
.
"If you are going to tackle security, you kind of have to do it throughout the entire platform. It's not that Samsung doesn't want to - it is that they don't own the operating system so they cannot. If you're going to sell into government, you have to be able to provide a secure solution and Android isn't it yet."
-Rob Enderle, principal analyst, Enderle Group
source:
Reuters