Samsung and Apple ready to square off in second patent trial starting tomorrow
19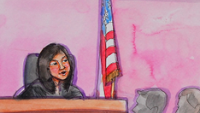 Tomorrow, long lines will once again be outside San Jose federal court as curious spectators and media try to get a front-row view of the hottest show in town. Yes, that's right. Monday is the beginning of the second Apple v. Samsung patent trial, which once again will feature Judge Lucy Koh presiding over all of the action. The bottom line of the first trial, after
Koh vacated $450 million of the first award
, and a second jury reheard portions of the case, was that
Apple won $929.8 million from its Korean rival
. Both sides are currently appealing that decision.
Analysts expect more money to be at stake in the second trial because the devices involved are more recent models. Apple claims that the
Samsung Galaxy S III
amd the Samsung Galaxy Tab 2 violate five Apple patents each. Among those patents are one for universal search (known as the '604 Siri patent) and one for slide-to-unlock. With Koh already deciding in Apple's favor on its auto-complete feature, only the amount of damages will be decided there.
Despite being awarded what would be considered a lot of money to the average guy, Apple did not get what it really yearned for in the first trial. The Cupertino based firm was seeking
a permanent injunction against Samsung
that would have prevented the latter from selling the offending products in the U.S. Apple will try once again to get a sales ban by calling on the same set of experts that it called to the stand during the previous trial. They will try to show the jury that Apple spent tons of money and put in years of hard work to develop the iPhone only to see Samsung copy it.
Samsung is expected to call on Google executives to discredit Apple's claims, and the trial could run through May. Last time, the courtroom was like a media circus with every decision made by Judge Koh quickly reported by the press. It all starts up again tomorrow with the questioning of the jury pool in an effort to find a jury that satisfies both sides.
"Apple revolutionized the market in personal computing devices," Apple claims in court filings. "Samsung, in contrast, has systematically copied Apple's innovative technology and products, features and designs, and has deluged markets with infringing devices."
-Apple filing
"Samsung has been a pioneer in the mobile device business sector since the inception of the mobile device industry. Apple has copied many of Samsung's innovations in its Apple iPhone, iPod, and iPad products."
-Samsung filing
Back in July of 2012, we discussed
how the trial would proceed
, and the same thing applies to the sequel. You might want to give it another read just to refresh your memory.
source:
SanJoseMercuryNews
UPDATE:
Apple is seeking $2 billion from Samsung as the former is seeking $40 from Samsung for each device sold by the Korean manufacturer that infringes one of Apple's patents. If it loses the case, the most Apple will have to pay is $6 million for court costs. Not a bad risk/reward ratio
.
source:
TheGuardian