Samsung allowed to use standard-essential patents despite Apple's complaints, Korean commission says
14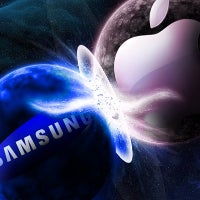 The never-ending patent battle between Apple and Samsung continues! Despite Apple's complaints, the KFTC (Korean Fair Trade Commission) ruled that Samsung's counter-patent lawsuit doesn't infringe any existing competition laws, such as the fair, reasonable, and non-discriminatory (FRAND) principle. The KTFC also ruled that the Cupertino company has indeed abused Samsung's wireless patents.
In addition, although the Cupertino company protested numerous times, the KFTC allowed Samsung to continue making use of SEPs (standard-essential patents). It seems that the KFTC has been thoroughly investigating the patent controversies between the two manufacturers since 2012, when Apple first stated that Samsung abused many of its own SEPs, but it was ruled that no antitrust laws have been broken.
"Samsung with the standard-essential patents based on the FRAND licensing terms tried to resolve the matter and the level of patent license fee was not so high. Samsung's lawsuit is a legitimate act to protect its patent rights."
- a KTFC representative stated.
According to Florian Mueller with FOSS Patents, the KFTC's view on the matter is
contradicting the investigations of other agencies, such as the Department of Justice
and the European Commission. Both of them expressed their worries that Samsung might use its numerous standard-essential patents in a monopolistic way. Mueller says the KFTC apparently thinks that there is no evidence of monopoly, because "more than 50 companies hold over 15,000 SEPs relating to 3G wireless communication (UMTS/WCDMA) technology".
Apple and Samsung will once again
sit before Judge Lucy Koh by the end of the next month
. This time, a
more recent set of mobile devices will be the subject
of the patent investigation.
source:
The Korean Times
via
AppleInsider