Samsung accidentally showcases new fitness band and Bluetooth earbuds
16

Last month, leaker Evan Blass
offered a glimpse
of two upcoming products from Samsung. Along with the sequel to the
Gear Fit
wearable, we got a first look at the Galaxy maker's interesting new 'IconX' Bluetooth earbuds. Though Blass' solid track record—along with the photographic evidence—leaves little reason to disbelieve the existence of these two new products, Samsung has now essentially confirmed both. The new Gear Fit 2 and cordless IconX earbuds have both been shown on Sammy's official S Health page, and while they've since been removed, we can now be almost certain that they're on their merry way to market.
Though we have a good idea of what the Gear Fit 2 and IconX will look like, there's still no real word on those all-important specs. Blass mentioned that the design of the Gear Fit 2 would be tweaked for a
"slightly more curved and ergonomic"
profile, whilst including its very own GPS chipset.
The IconX earbuds, meanwhile, should employ dust and waterproofing, and could also include 4 gigs of on-board storage to hold a steady supply of music.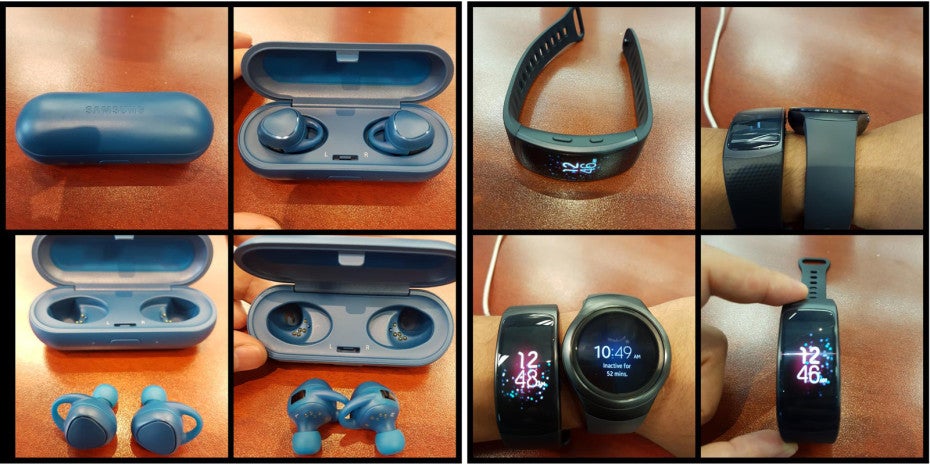 Hands-on: Blass' previous leak
Since these two products are continually being leaked together—they do seem to have a similar-ish target audience of fitness-focused users—it's probable that they'll be announced alongside one another. Here's hoping this little slip-up by Samsung signals an impending announcement, particularly with summer now on the way for much of the company's demographic.
We'll keep you updated on any further info relating to the Gear Fit 2 or IconX, so stay tuned.