Samsung Gear Fit 2 and 'IconX' Bluetooth earbuds leaked in photos
8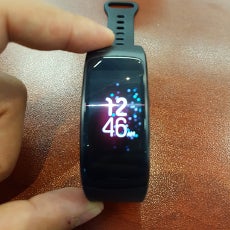 Though plenty of firms in the mobile game like to drop new products on a frequent basis, few can compete with Samsung's unwavering assault on the market. Rarely does a week go by where a new Sammy device is not on the cards, and resident leakster Evan Blass has the scoop on a couple more doses of soon-to-be-showcased hardware. For once, the info doesn't pertain to a smartphone, but offers a first look at the sequel to the Gear Fit wearable. Additionally, a pair of 'Gear IconX' Bluetooth earbuds could also be on the agenda.
The design of the supposed Gear Fit 2 isn't too dissimilar to the original
Samsung Gear Fit
—once again opting for that sleek, narrow aesthetic typical of fitness bands. The oft-reliant Blass suggests that the new Gear Fit will be
"slightly more curved and ergonomic"
than the original model, though unlike its would-be predecessor, should include its own dedicated GPS chipset. The band will also pack a 1.84-inch curved Super AMOLED display, though if any other major features are planned for the Gear Fit 2, they're under wraps for the time being.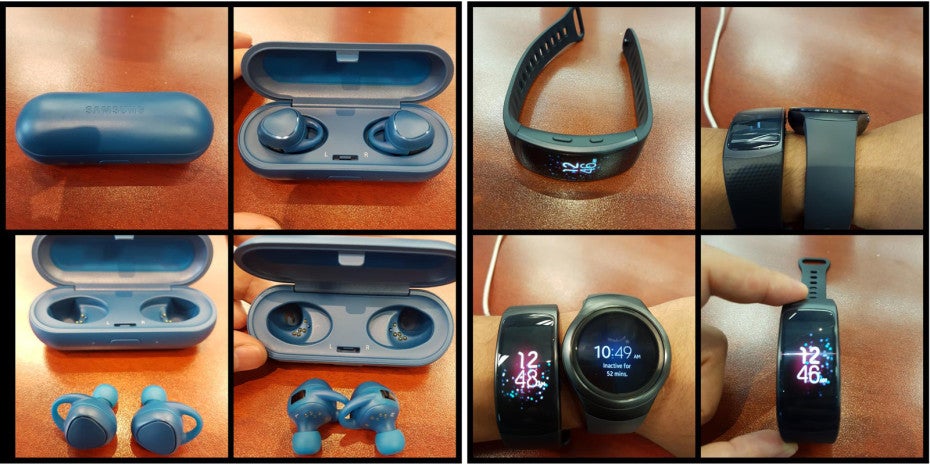 The undoubted star of this particular show is the Gear IconX, a pair of touch-operated wireless earbuds. They're said to be dust- and waterproof, so ideal for active folk, and can apparently track fitness data. Additionally, one of the buds includes 4 GB of storage, so the Gear IconX can double up as a standalone music player.
There's no word on pricing as yet, but for fitness fanatics with an affinity to Samsung Gear, this is rather exciting news. Sure, the Gear Fit 2 sounds like a bit of a refresh rather than an exciting upgrade, but those IconX earbuds have certainly piqued our interest.
Be sure to let us know of your take via the comments.