Samsung U380 dummy units arriving in stores, Verizon launch imminent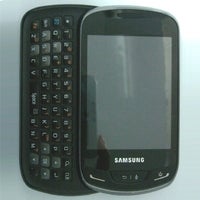 Today, thanks to a loyal tipster of ours, we know that
the release of the Samsung U380 on Verizon is pretty much imminent
. Dummy U380 units, or whatever its retail name turns out to be, have started arriving in stores hinting that the device might be available for purchase before we know it.
3.2
to 3.5 inches in diagonal. It is also equipped with a camera of some sort, a 3.5 millimeter headphone jack, and a microSD card slot, as it became evident from its FCC filing. Further details, such as pricing and exact release date, are anyone's guess right now. However, considering that the handset is nothing but a feature phone, we wouldn't expect it to be priced too high.
Thanks goes to our tipster!
If you have some interesting info that you'd like to share with us, feel free to
Tip Us!