Samsung SGH-T699 for T-Mobile discovered, has a 720p display, ARM11 processor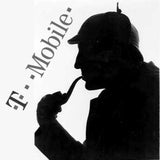 If the information contained within a recently discovered piece of code is to be believed, T-Mobile will be getting a new Samsung smartphone soon – a smartphone with a model number SGH-T699. The device in question sports a 720p display of an unknown size and a processor based on ARM11 architecture, as indicated by strings of data within that code.
But whatever the truth may be, we will be keeping an eye out for more clues. If the Samsung SGH-T699 is to ever see the light of day, the rumor mill will likely start filling in the blanks before we know it. In the meantime, do not hesitate to share your guess with us by dropping a comment below.