Samsung Orb coming to Samsung Galaxy S IV for 360 degree photos?
38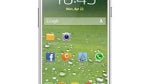 A software engineer who claims to be working on the
Samsung Galaxy S IV
is singing like a canary and has revealed a new feature called the Samsung Orb. Similar to the panoramic photographs available with the Photosphere feature on Android 4.2, the Samsung Orb allows the camera on the next Android flagship model to take
360 degree pictures
that provide "
an almost three-dimensional viewing experience
."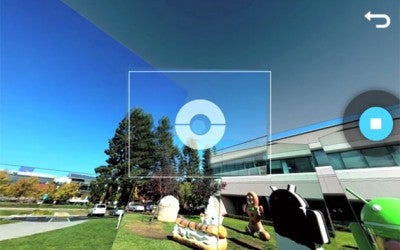 The Samsung Orb is said to take 360 degree panoramic pictures
These days, what good is a picture without being able to share it on your social networking sites? To that end, Sammy is working with Facebook on a way to
share images
from Samsung Orb. The beauty of the feature is that you don't have to be Mathew Brady to work the camera. All you need to do is follow the instructions to move the phone up and down, left and right. The anonymous engineer says that the pictures from the Orb feature turn out
"even better than Photo Sphere, courtesy of the S4′s amazing camera
." If the camera on the Samsung Galaxy S IV is to be called "
amazing
," it had better turn out pictures
sharper than the ones we saw that allegedly came from a test of the phone's camera
.
The engineer says that the Orb feature is still in beta, despite the proximity to the
rumored March 14th introduction date
for the device. He also noted that if Orb isn't ready in time for the launch of the phone, the feature will be added later
via a software update
shortly after the handset hits the market. The camera on the Samsung Galaxy S IV is expected to have a 13MP sensor.
source:
AndroidGeeks
via
AndroidCentral
Recommended Stories