10 ways Samsung One UI is better than stock Android
27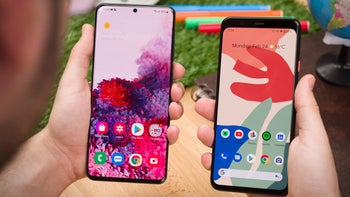 Samsung's custom One UI interface is easily the version of Android that most people recognize. After all, Samsung sells so many phones across the globe, and not just flagships, but even budget Samsung phones come with the very same interface.
Back in the day, when One UI was known as TouchWiz, it had a bad reputation. The company was trying to fit everything and the kitchen sink, and this resulted in an interface that felt overwhelming and often focused on obscure features not everyone truly cared about. Fast forward to present times, however, and things have changed. One UI looks better and still offers more features than the so called "stock" or "clean" Android experience, all of that without being overwhelming. It still has it pros and cons of course, and many people still swear by the superior performance of clean Android phones like those made by Google itself, but also OnePlus and Motorola.
This article won't go into that kind of comparison, but what we do want to show you is the little ways that Samsung's custom One UI interface brings value over stock Android. These are the unique features that make Samsung's One UI better than stock Android! Read on...
One UI has a Game Launcher
If you play games on your phone, you know how annoying it can get when you are interrupted by a call or a message, and you miss that important moment in the game. Samsung provides a Game Launcher that gives you precise control over notifications while you are playing games, plus it helps optimize the gaming performance so you get the best quality and smoothest experience. Unfortunately, many "clean" Android phones lack such a function.
One UI has Dual Messenger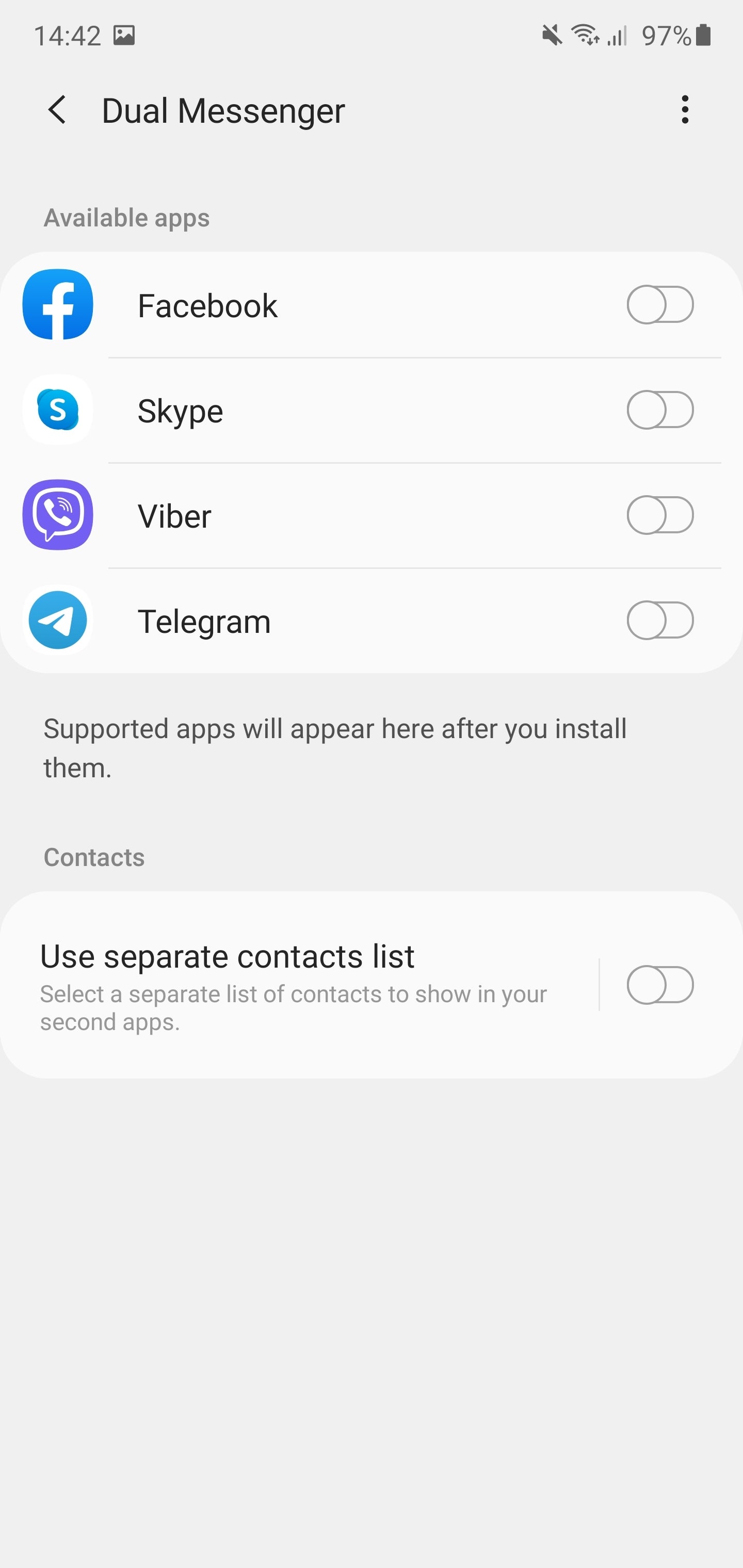 If you are juggling between a few accounts on a couple of social networks and messengers, well... you are in for trouble on most "clean" Android phones or iPhones. With Samsung phones, you can simultaneously run two accounts of most apps: two separate Instagram accounts? Possible! Two Skype / Slack / Facebook Messenger / whatever you are using? Easy! That's one great features for those multitaskers.
One UI comes with a Secure Folder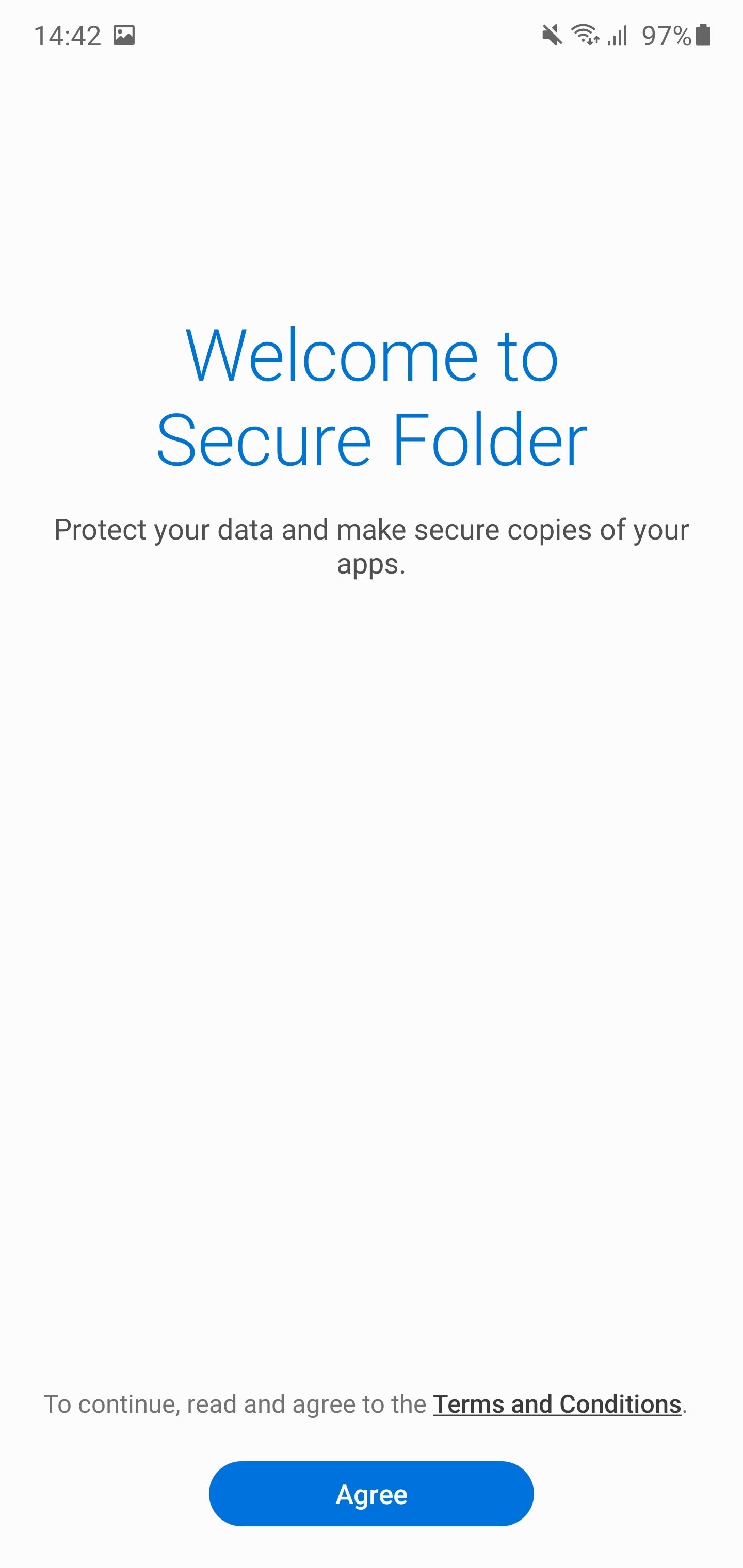 If you have sensitive information (or let's face it, a few "spicy" photos), there is a place for that on a Samsung phone and it's in the Secure Folder. That's a place in the system that is password protected, so even if someone manages to unlock your phone, they still won't be able to have a look inside the Secure Folder without typing a second password.
One UI doesn't use the god-awful ugly stock Android emoji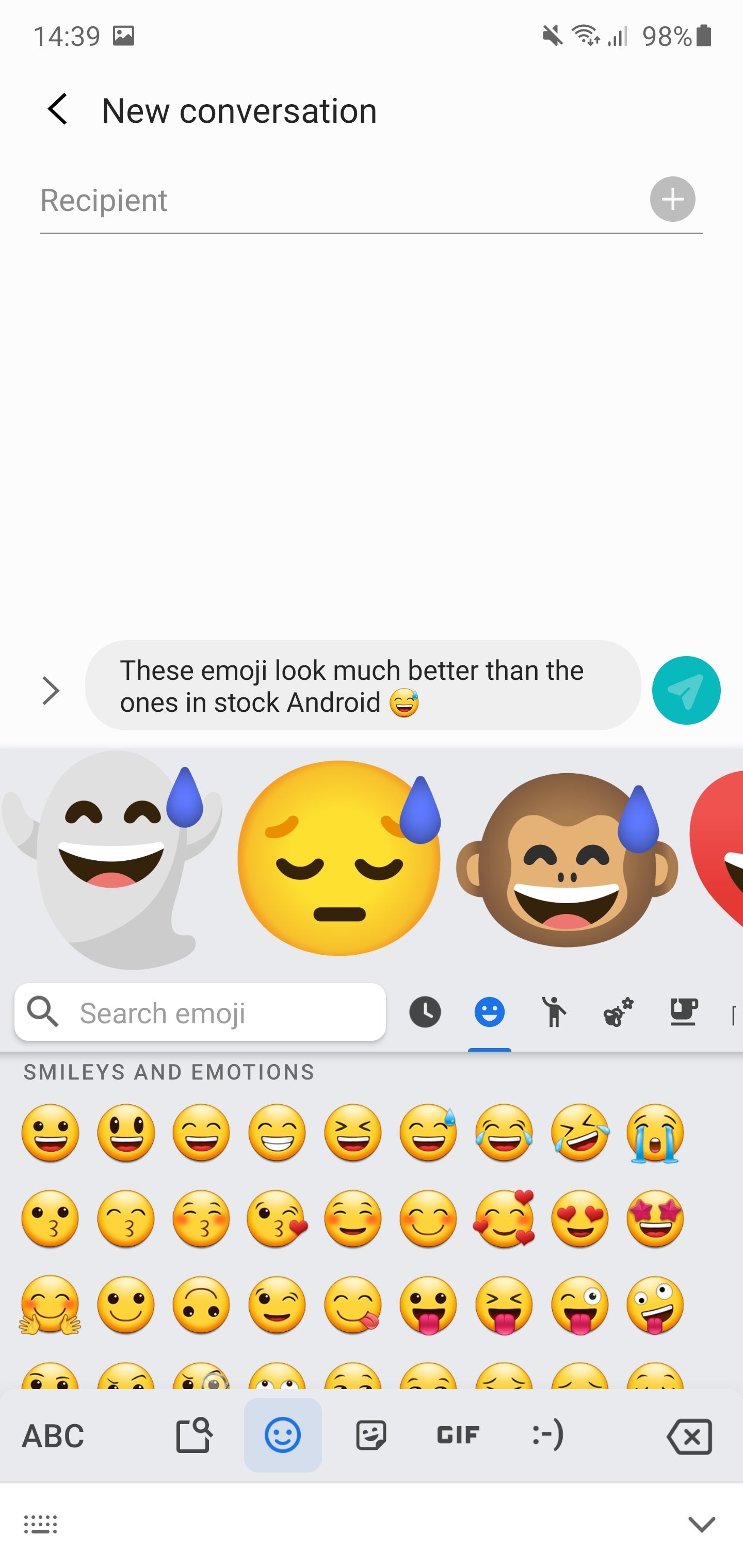 If there was one thing you simply can't go without in modern texting that has to be emoji. The cute smileys are more than just teenage territory: they add useful context and intent to written statements that don't inherently provide that type of detail. Plus, emoji are just fun to use. But there is a problem in emoji land and that problem is Google. The company seems to have completely abandoned emoji and the way stock Android emoji look is... just abhorrent. That must be one of the reasons why some companies like Samsung have their own emoji that at least look nice.
One UI has a native screen recorder
Another useful feature that is still missing on Android is a native screen recorder. Whether you want to share a part of a video or a game, screen recording is tremendously useful, especially when it's native and doesn't take up additional resources. Samsung has had that feature for a while and it works effortlessly as you'd expect any modern phone will. We wish "stock" Android added this in the near future as well.
One UI has useful, iOS-like battery stats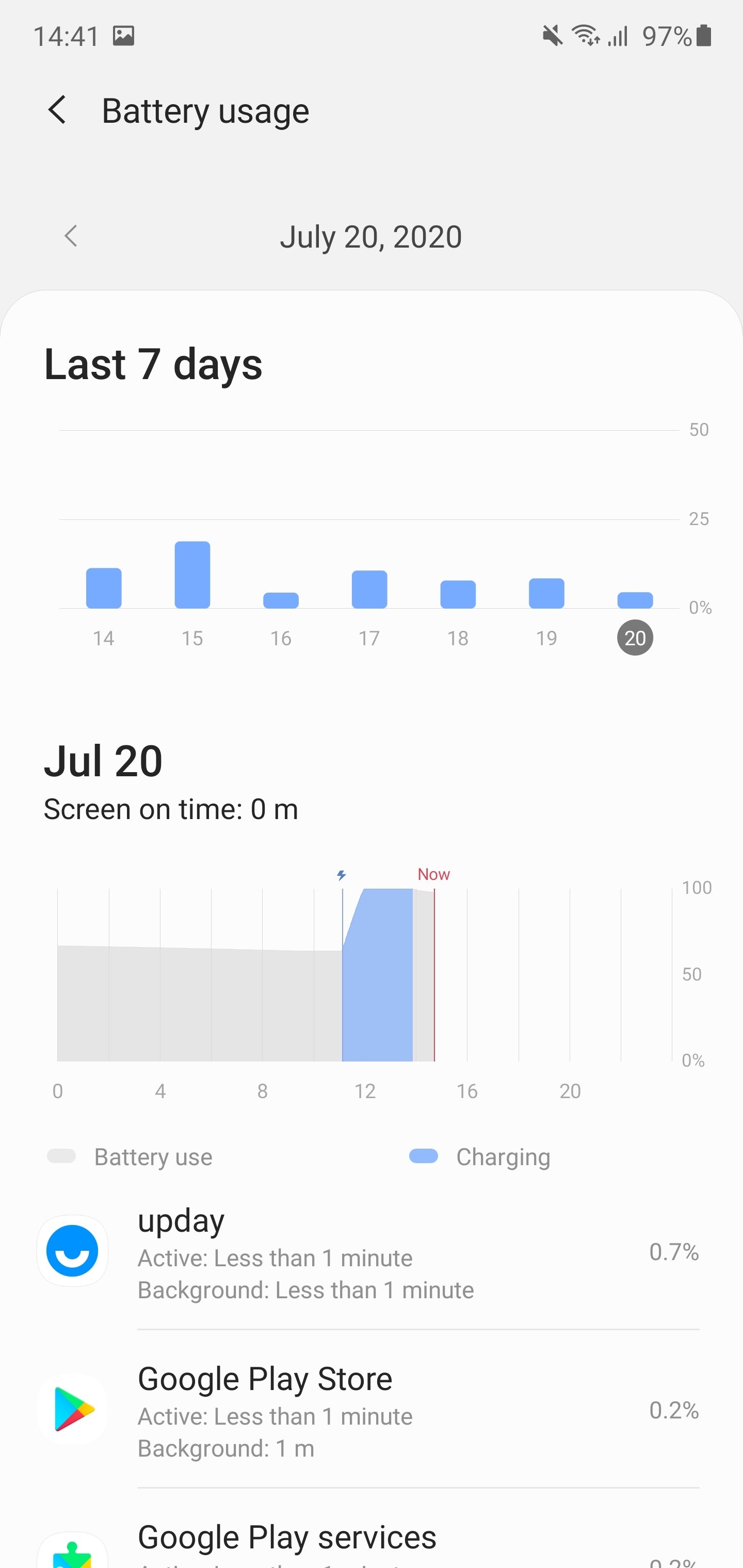 If we had to point out our biggest gripe with modern smartphones that would have to be the battery life. Even the best phones these days still last about a day or even less if you use them intensely. That's where having proper battery stats is a super nice feature. Sure, it's not a game-changer in any way, but it's nice to be able to see a breakdown of your battery usage. Samsung's One UI adds that while you don't have detailed battery data on stock Android, which we find frustrating.
One UI comes with an intuitive and customizable camera app
Camera applications are something that every manufacturer does on their own, but of course there is also such a thing as a stock Google camera app... and it doesn't look or function great. Samsung's camera app in One UI, on the other hand, is quite brilliant: you can customize which exact modes to show in the camera app, the interface is well laid out, it supports gestures, it brings useful functionalities. It's one more thing other phone makers can borrow from Samsung.
One UI and Samsung apps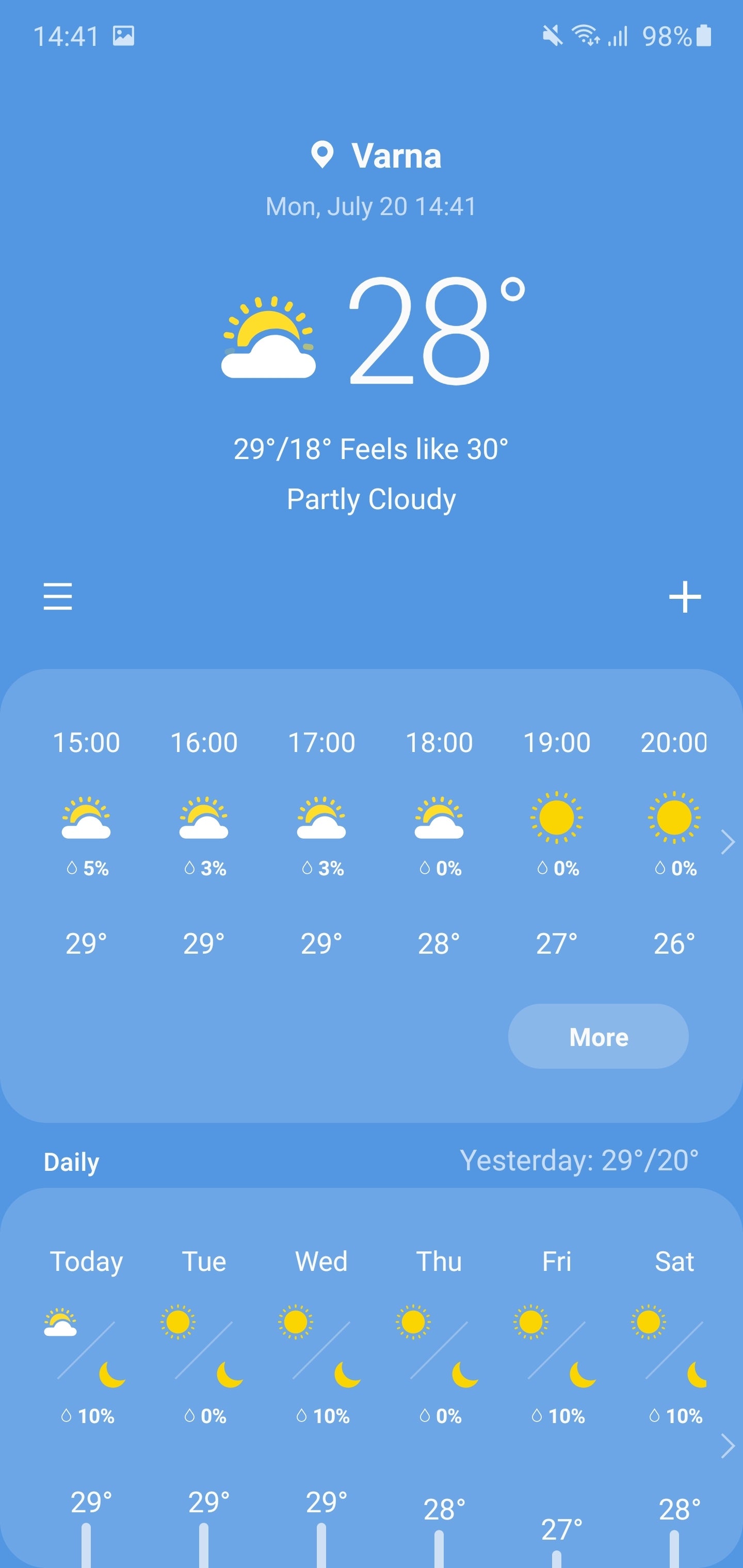 While we can all agree that having duplicate apps on your smartphone is super annoying, we can't also deny that some of the apps that Samsung bundles in One UI are genuinely useful in ways that Google apps might not be. For example, the Samsung Browser supports a dark mode that works great and makes reading at night so much easier on the eyes. The default gallery app is also very responsive and free of clutter. The weather app comes with a good amount of polish and visual flare that the stock Google weather app lacks. For some people, these particular features might not matter much, and for them, Google apps might be a better alternative. For others, however, these feature carry added value that is unique to the Samsung experience.
Samsung DeX and Samsung Link to Windows
Samsung's DeX system allows a level of cross-operability between your phone and your computer that you simply don't get on other phones. And then you also have Samsung's Link to Windows functionality (available on higher end Samsung phones like the S10, Note 10 and S20 series). Once set up, it allows you cross device copy and paste, plus it makes it possible to reply to texts and notifications from your Windows device which can be quite handy.
One UI has Lift to Wake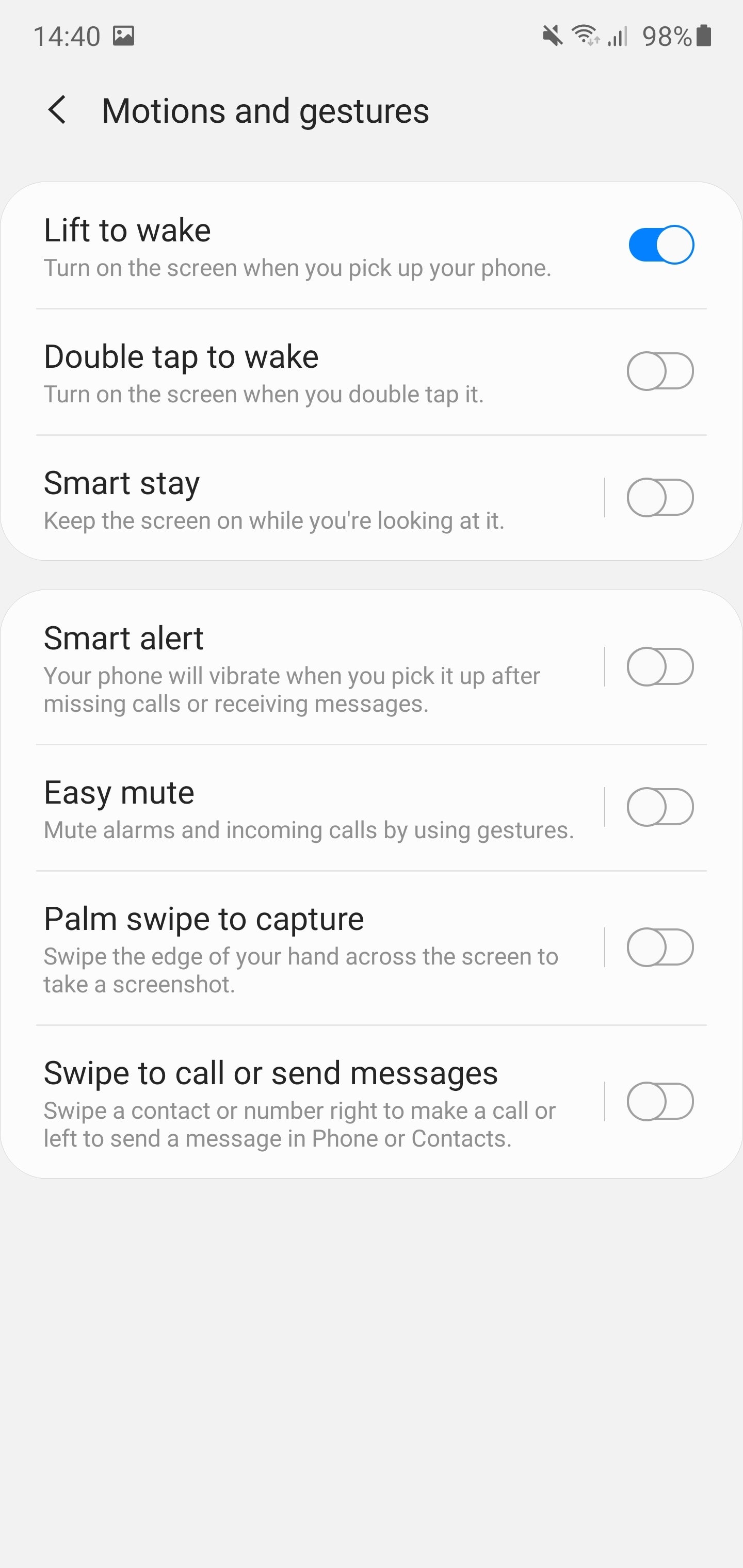 One of the most useful features on iPhones is how quickly the screen turns on when you just lift the phone up. Many stock Android phones, however, lack that functionality completely. Thankfully, Samsung's One UI has Lift to Wake. It's not turned on by default, but you can go into the settings and enable it, and it makes for a much more effortless and pleasing experience.