Samsung Music beta app now live for Galaxy devices running Android Marshmallow
20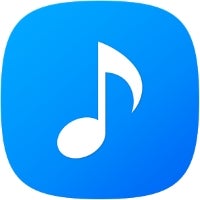 Three questions – 1) Do you have a Samsung Galaxy device? 2) Does it run Android Marshmallow? 3) Are you in the mood for some bangin' tunes? If you answered with a resounding 'Yes' to all three, congratulations – you're eligible to test Samsung's new music app. Live now on Google Play, the new app is simply titled 'Samsung Music', and unlike its Apple counterpart, it's just a basic MP3/WMA/AAC/FLAC playing music app with polished looks.
Built for playing songs rather than to take audiophiles onto expeditions into the depths of sound tweaking, the app features tabs for switching between playlists, tracks, albums, artists, genre, and other categories for arranging your songs. The tabs can be customized in the app's settings, while other parameters in your control include auto-off, playback speed, and automatic volume leveling.
Right now, Samsung Music is only compatible with Samsung Galaxy devices running Android Marshmallow, although it's also supposed to work on other Samsung smart devices like tablets, TVs, and wearables. The application is free and certainly looks great, but it's also in beta, which means the occasional bug is to be expected. Should you decide to rock your socks off, though, treat yourself to it from the download link below.