Samsung Mobile Display researchers arrested for leaking AMOLED screen tech to the competition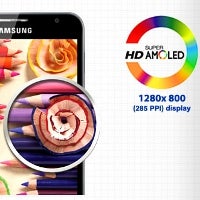 In exchange for $168, 544 in kickbacks, a 46-year-old former researcher at Samsung Mobile Display (SMD) has been arrested in Korea, and 11 other employees detained, for leaking Samsung's "small mask scanning" AMOLED display tech to the competition.
Everybody wants in on the AMOLED gravy train, and the researcher, who left for a rival company in November after being passed for promotion, reportedly also tried to shop the goods to Chinese display makers.
The rival company the SMD researcher moved to, however, might very well be LG, which would explain why both companies unveiled 55" OLED TVs at roughly the same time. Samsung is at the forefront of OLED research, but might not be for long, if its lab efforts keep on leaking like that.