Samsung Galaxy S III to have a 4.6" Super AMOLED Plus HD display with 319ppi pixel density
54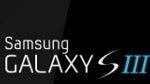 Those chatty "supply chain sources" of Digitimes have spilled some info on the upcoming Samsung Galaxy S III and it will seemingly feature a Super AMOLED Plus HD screen indeed.
The SGS III display is reiterated to be 4.6", and sport 1280x720 pixels of resolution, which will peg the pixel density at 319ppi.
Sources in the supply chain said Samsung is likely to launch a 4.6 inch Galaxy S3 that has an increased pixel size of 319ppi in the second or third quarter of 2012, and will use the Super AMOLED HD Plus panel.
This will make it the first HD Super AMOLED screen with true RGB matrix, and we can't wait to handle that wonder of display science.
Granted, all these rumors have been heard before, but regurgitating them from the supply chain adds a further notion of credibility that we will indeed see the best mobile AMOLED screen ever created when the Samsung Galaxy S III hits the streets around June/July.