Samsung, Intel file friend of court briefs against Qualcomm regarding FTC suit
4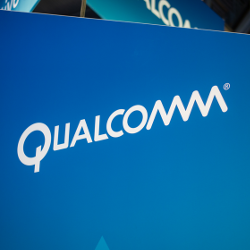 Boy, are Qualcomm's ears burning.
Back in January, the FTC sued the chipmaker
claiming that by refusing to license its patents, Qualcomm has been able to have a monopoly in the industry. And supporting the FTC's position by recently filing "friend of the court" briefs are two of Qualcomm's rivals, Samsung and Intel. In its brief filed with the court, Intel accused Qualcomm of using its patents to force phone manufacturers into "purchasing the chipsets they need from Qualcomm and Qualcomm alone."
Samsung blames Qualcomm for the reason why you don't see many non-Samsung phones powered by its Exynos chipsets. Samsung says that by keeping its patents to itself, Qualcomm is standing in the way of any competition. As a main example, Samsung says that it has requested a license to make and sell chipsets using Qualcomm patents. Apparently, that request was denied.
Qualcomm is asking the court to dismiss the FTC's action against it. As you would expect, the FTC rejects this request and says that it has a good "antitrust" case against the company. The suit is titled Federal Trade Commission v. Qualcomm Inc., 17-cv-00220, U.S. District Court, Northern District of California.
In January, Apple filed three suits against Qualcomm. One suit claimed that the chipmaker, upset that Apple spoke to law enforcement agencies about the company,
stiffed Apple to the tune of $1 billion.
Another suit said that Qualcom abused its clout in the marketplace. And the third suit, which is similar to the FTC's filing, accuses Qualcomm of failing to follow through on
promises it made to license its standard essential patents at a cheap price
.
"The Federal Trade Commission's latest submission to the court does nothing to cure the fundamental flaws in its complaint against Qualcomm: no coherent theory of competitive harm and no allegations of the type of conduct that the antitrust laws are designed to address. The complaint therefore should be dismissed."-Qualcomm statement

"Despite having requested a license from Qualcomm, Samsung cannot sell licensed Exynos chipsets to non-Samsung entities because Qualcomm has refused to license Samsung to make and sell licensed chipsets."-Samsung statement

"Intel is ready, willing, and able to compete on the merits in this market that Qualcomm has dominated for years."But Qualcomm has maintained an interlocking web of abusive patent and commercial practices that subverts competition on the merits."-Intel statement
source:
Bloomberg