The Samsung Galaxy X foldable phone may be an amazing disappointment
19
This article may contain personal views and opinion from the author.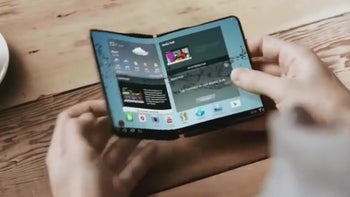 A concept for a folding device Samsung showed in 2013
Before next year is out, science fiction is going to become science fact. Samsung is expected to announce a product of
"a new category"
in 2019 – a product that has been in the making for... quite some time, it seems. That product is believed to be a foldable smartphone leveraging the company's foldable OLED display technology – a device currently referred to as the Samsung Galaxy X.
Yes, you read that correctly: a smartphone that you can physically fold in two is coming from the world's most well-known Android phone maker. We're not sure what it will look like, we don't know how it will work, we don't even know if "Galaxy X" is going to be its official name, but solely the idea of such a phone existing outside of the sci-fi realm is enough to get a geek excited.
But here's the thing: the Samsung Galaxy X (or whatever it ends up being called) is not going to be that great of a phone. Sure, it will generate lots of hype, but will it be any better than, let's say, a Galaxy S10 or whatever comes next year? I highly doubt it. Allow me to explain why.
Reason #1: The Galaxy X may be just a glorified flip phone
As I mentioned in the beginning, the design of Samsung's foldable phone is still somewhat of a mystery, but rumors and speculation hint at two general possibilities. One is that the Galaxy X may have a foldable OLED display. The device and its display may fold inward, akin to either a book or a flip phone, or outward, as pictured below in a patent uncovered by Patently Mobile.
However, rumors out of Korean media claim that
the Galaxy X may use three individual displays
. The phone itself will fold, but the screens won't, the rumor suggests. Two of the screens will be on the inside of the fold and together will provide extra screen space when it is needed, while the third screen will be on the outside of the device and used for more trivial stuff like interacting with notifications when the device is folded. Two other Samsung patents help us get an idea of what that might look like, even though the rumored third display isn't visualized.

Of course, this rumor could be describing an early prototype and not an actual, market-ready Galaxy X phone. It could also be completely wrong or made up. But whatever the case is, seeing a foldable Galaxy X with a screen that doesn't fold would be underwhelming, especially when Samsung has been showing off its flexible OLEDs since 2011.


Reason #2: A foldable phone may not be practical
Again, we don't know how Samsung's foldable phone will be designed, but it will fold one way or another. And let's be honest: a Galaxy X would be a failure if it has to be unfolded every time you want to see who just mentioned you on Twitter. In other words, this phone has to be fully usable even when folded. At the same time, it has to deliver a practical benefit when extended, and we expect that to be additional screen space. The phone has to be comfortable to use as well, no matter the situation.
Unfortunately, none of the design possibilities pictured above fully fit these requirements. A flip-phone-style fold would result in a handset that's either too small when folded or too large/narrow when unfolded. A phone with a book-style fold could be too cumbersome if the electronic components inside of it are not positioned in a way that distributes weight equally. And no matter how the fold is realized, if the screen is indeed flexible, the phone could be too bulky when folded because the screen would fold at a certain radius, not as a flat piece of paper.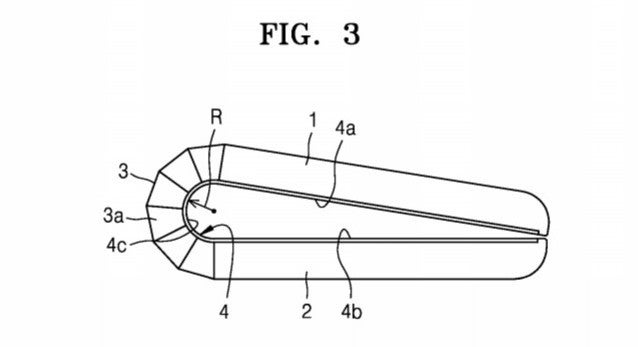 As a Samsung patent shows, a flexible screen may not be able to fold flat like a piece of paper
Reason #3: A foldable phone may be fragile

Without a doubt, a foldable smartphone like the Galaxy X would look super cool, but it could also be more fragile than you'd expect. It could be fragile because a foldable phone will need to use some kind of a mechanism, and mechanisms do fail sooner or later. Also, water resistance is more difficult to achieve on a device having moving parts. And if it really uses a foldable display, it won't be as scratch-resistant as the rigid, glass-covered displays used on most phones today, not to mention that folding the OLED screen again and again will certainly lead to deterioration at the crease after some use. For obvious reasons, using a Galaxy X with a case would be a little tricky.


Reason #4: The Galaxy X may be expensive and hard to get

As you can imagine, developing and manufacturing a phone like the Galaxy X would be a technical challenge. How would a sufficiently large battery fit in there? Where will the chips, antennas, and cameras go? How is a reliable folding mechanism going to be designed? Finding the answers to these and many other questions would take considerable amounts of time and effort, which is why the final product won't come cheap. On top of that, I can't imagine it being easy to produce massive amounts of flexible OLED displays, so the Galaxy X may ultimately be launch in very limited quantities and in select markets only.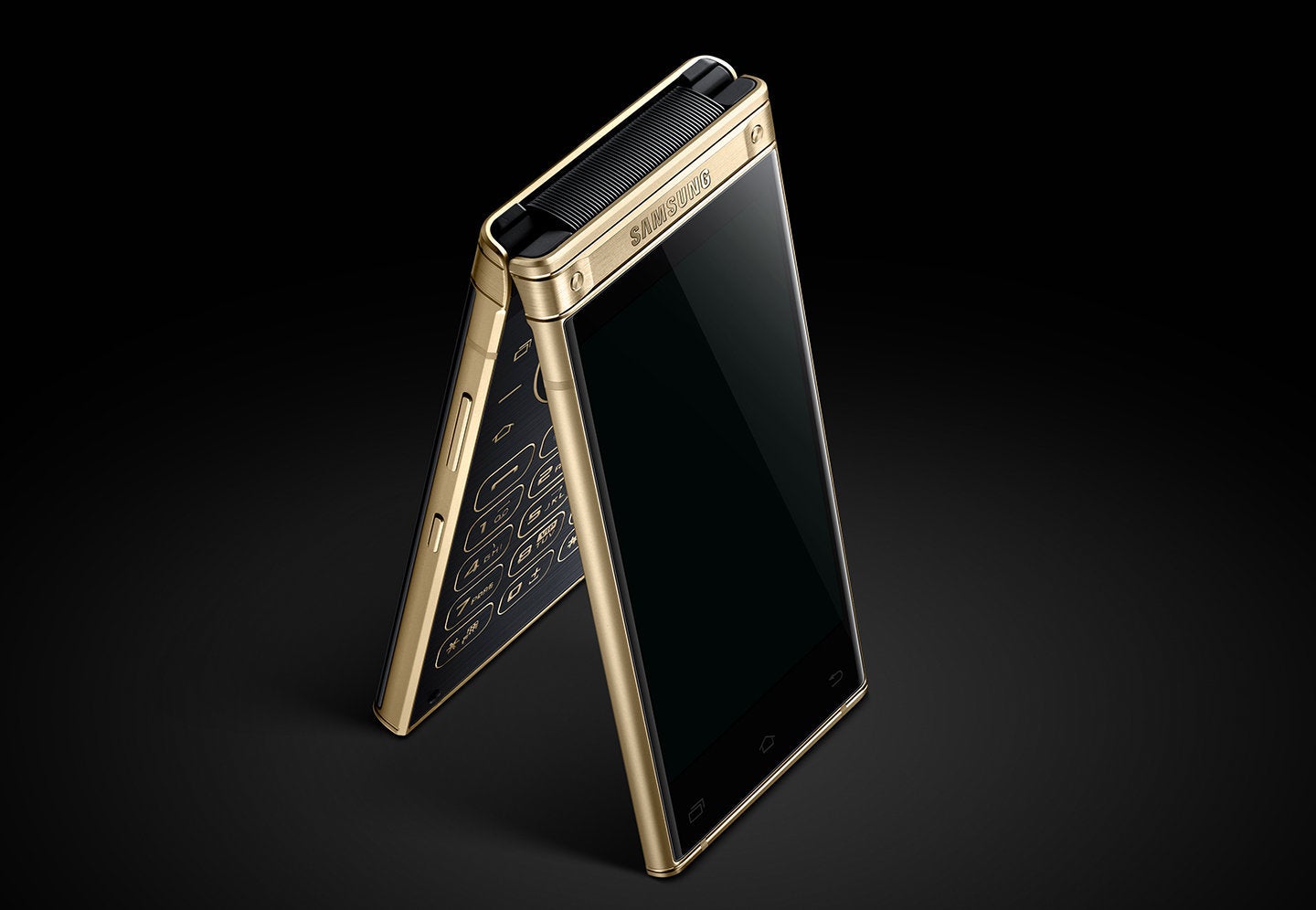 The Samsung Galaxy W2018 foldable Android phone is available in China only and costs an insane $2500
So why would Samsung launch the Galaxy X?
Remember the
Samsung Galaxy Note Edge
and
Galaxy Round
? They were two of the first commercial products to incorporate Samsung's flexible OLED technology. They didn't sell all that well, but that didn't matter as they served a higher purpose – they allowed Samsung to evaluate the potential for flexible OLEDs in a real-world environment; to find uses for those that buyers would appreciate. Eventually, Samsung realized that the best thing about its curved, flexible screens is not the opportunity to stuff them with widgets. It is that they simply look cool!
Samsung announced the Galaxy I7500 smartphone back in April of 2009 (check out
our Galaxy I7500 review
for a trip back in history), and it makes perfect sense to mark the Galaxy lineup's anniversary with the release of a bold, boundary-breaking device like the rumored Galaxy X. Making money wouldn't be the point of this first-generation product. As the two aforementioned handsets, it could allow Samsung to test the grounds – to refine the formula for a foldable smartphone based on the real-world feedback that it gathers.
So even if a foldable Samsung Galaxy X is released next year, it may not be the first foldable smartphone that is actually good. We better set our expectations to a more realistic level and prepare this new device category to be a long work in progress.
Read more about the rumored Galaxy X: