Samsung Galaxy Tab 3 Plus rumored to offer an octa-core processor and a 10.1 or 11.6 inch FHD screen
37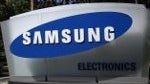 How about this for speculation, tablet fans. We've seen a lot of competition in the low priced 7 inch area which received a new entrant this past week with the rumor that the Amazon Kindle Fire HD was coming with a 7 inch 1280 x 800 screen for $99. Now we have some exciting news for the 10 inch and larger end of the market for top-shelf slates. Let's get right to it. The
Samsung Galaxy Tab 3 Plus
is said to be getting pieced together by Samsung and is expected to carry a 10.1 inch or 11.6 inch Super AMOLED FHD screen. Powering the slate will be an octa-core Exynos 5 CPU.
The Korean manufacturer is aiming for the
fourth-generation Apple iPad
and the
Sony Xperia Tablet Z
with this model. The most current buzz around the water cooler says that this tablet, along with the eagerly awaited
Samsung GALAXY Note III,
will be unwrapped this September at Berlin's IFA 2013. If you spent a few extra minutes savoring that cup of H20, perhaps you even heard the rumor that two prototypes of the tablet have already been made, one with the 10.1 inch screen and the other with the 11.6 inch display. Unlike the Samsung Galaxy Note line of tablets, the Galaxy Tab slates do not use a stylus and are not loaded with some of the features like multiwindows, Smart Stay and more.
As far as the Samsung GALAXY Note III is concerned, there also have been rumors concerning two different screen sizes for the phablet. One has the device
coming to market with a 5.9 inch screen
, while the
other talks about a 6.3 inch panel
. Consider that the Samsung Game Pad hinted at the larger number, and the idea that at 6.3 inches it would beat out the 6.1
Huawei Ascend Mate
by two-tenths of an inch to have the largest screen in the business. And you can expect that the octa-core Exynos 5 CPU will also be driving the Samsung GALAXY Note III.
source:
SamMobile
via
AndroidCentral