Samsung Galaxy S9 with Exynos chip has surprisingly bad battery life, here is why
90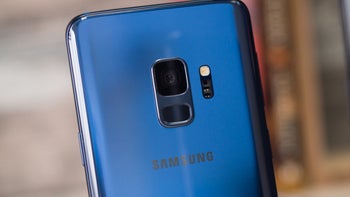 The Samsung Galaxy S9 battery life is... well, not great. But it seems that not all Galaxy S9 phones have the same battery life and an interesting investigation reveals what could be causing those battery issues.
The thing is that the Galaxy S9 (
see full specs here
) comes in two versions: one that is sold in the United States, China and Japan uses the Qualcomm Snapdragon 845 chip, while the other that is sold in the rest of the world uses Samsung's own Exynos 9810 chip. Our review units are based on the Exynos chip and we noticed that battery life - especially on the smaller Galaxy S9 - was actually worse than on last year's S8 by a significant margin (you can see our battery test results below). Interestingly, AnandTech has now published its own battery test and it has also found that performance on the new S9 has actually deteriorated from last year's model.
Our test shows a nearly 12% decline in battery life, while AnandTech shows a much larger percent of more than 30%. Keep in mind that our testing methods are different, so it's only natural that the results vary, but what both tests confirm is that battery life has declined significantly.
So what could be the reason?
It is obvious that the problem lies somewhere within the Exynos chip architecture itself, so AnandTech looked for the lead on the battery losses in the Exynos M3 CPU cores. Using a tool built in the Samsung firmware, it is possible to throttle the M3 cores down to 1,469MHz and also reduce memory controller to half speed. With these modifications, the chip actually gets performance similar to the Exynos 8895 in the Galaxy S8 (but the actual experience on the S9 is more stuttery, so it's not recommended that you try this in your daily routine).
Interestingly enough, those settings resulted in the battery life numbers going up to match the Galaxy S8.
So the only logical conclusion is that the issue is within the new Exynos 9810 chip itself: at high clock speeds, it uses way more resources than competitors and there seems to be power leakage. It's not just the clock speed that is to blame as other phone makers run their chips at similarly high speeds, but avoid those issues, so it is an issue with the design of the Exynos itself.
All of this confirms battery issues and suggests that you might as well consider skipping upgrading to the new Galaxy S9 if you live in an Exynos market and want great battery life performance.