Samsung Galaxy S9 rumored to come with improved iris scanner and face recognition
24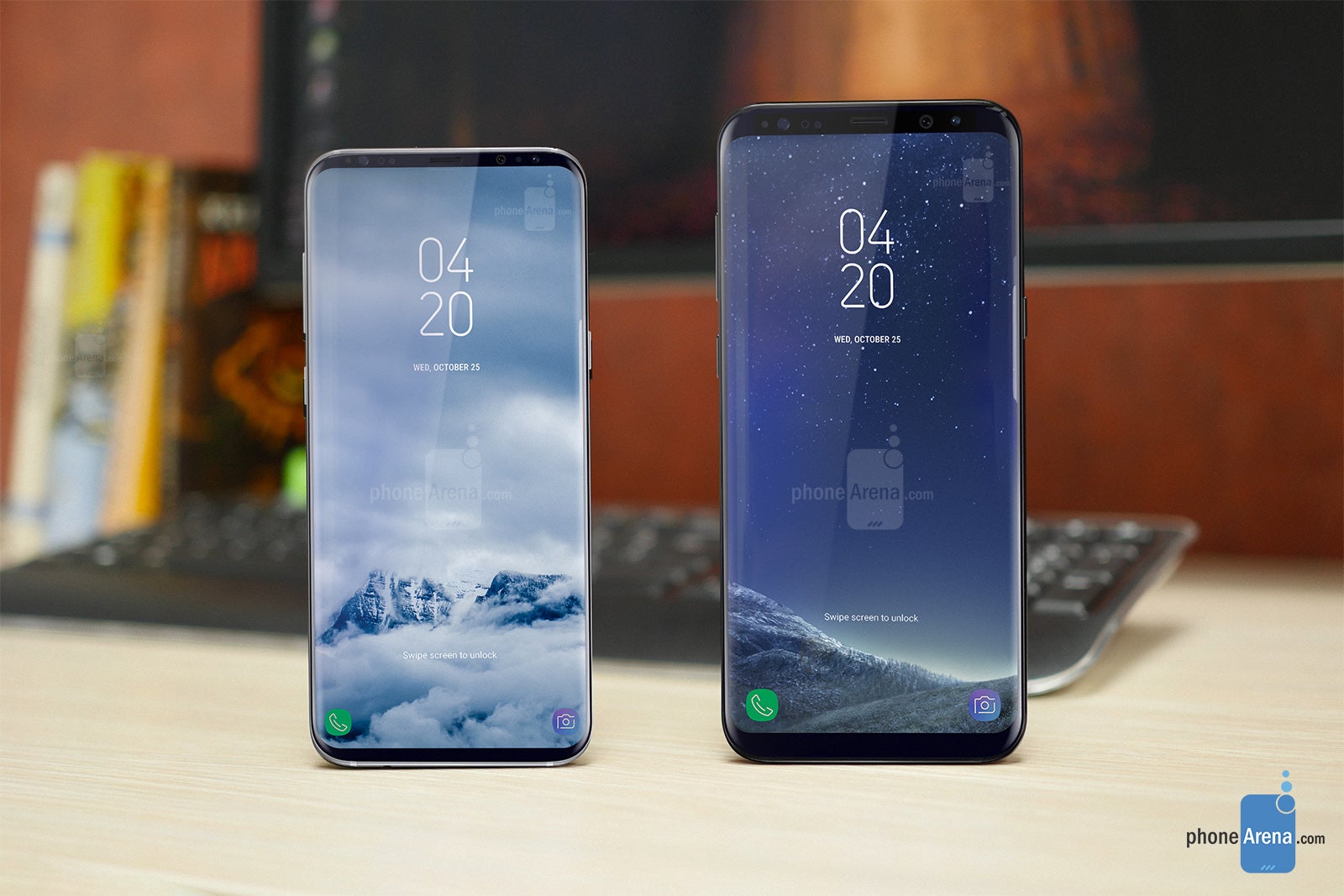 Galaxy S9 concept (left) next to a Galaxy S8+
Samsung's next flagship could come with enhanced biometric authentication systems. According to a new report from
ETNews
, the tech giant is working on making the iris and face recognition tech of the Galaxy S9 faster with the help of software improvements.
The Korean media outlet also reports that the next members of the Galaxy S series will come with an 8MP front sensor that's identical to the one on the
S8
and
S8+
. An unnamed industry observer has further mentioned that "there may be new add-ons through software applications" in addition to the speed enhancements of the two systems.
As you might know, Samsung's latest Galaxy S and Note devices feature facial and iris scanning in addition to fingerprint readers. Facial recognition has been available to Android devices since 2011 when it premiered with the Ice Cream Sandwich version of the OS under the name of "Face Unlock".
Back then, the feature was denounced as being unreliable and prone to vulnerabilities, but Samsung has managed to revive it with its latest flagships by introducing a superior selfie camera and making the authentication process notably faster. However, bypassing facial scanning on the S8 is fairly easy if you have a high-resolution photo of the subject and some persistence.
On the other hand, experts hail iris scanning as one of the most secure forms of biometric authentication that can be currently used with mobile devices. The process isn't as fast as facial scanning, but it is a lot more impregnable.
Still, Samsung isn't the only trendsetter when it comes to new biometric authentication systems. Apple's
iPhone X
features the new FaceID technology which makes a 3D scan of a user's face before granting access to the phone. It will be interesting to see where this rivalry will go and which technology will come out on top in terms of reliability.
Disclaimer

: The mockup images featured in this material have been created by PhoneArena and are based on preliminary information about the device(s) they portray, such as (but not limited to) factory CAD drawings and leaked live photos of the device(s). As such, the images found herein may not be fully representative of the final design of the device(s) they portray.
Recommended Stories