The Samsung Galaxy S9 will now be used to fight crime in Colorado
11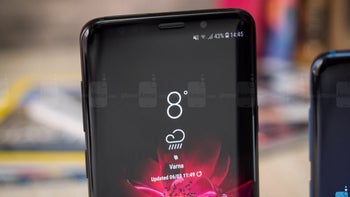 Smartphones are joining the war on crime. Earlier this week Samsung announced that 2018's
Galaxy S9
will be included with the duty vests worn by deputies in the Kit Carson County Sheriff's Office in Burlington, Colorado. The phones will provide the deputies with another way to communicate from the field to the station house. In addition, they will be used as a body camera and as a tool to document the discovery of evidence. The digital cameras on the device will be helpful to the officers as will the push-to-talk walkie-talkie capabilities that will be available to them. The handsets will also help the Sheriff's Office locate their personnel.
The Galaxy S9 units used by the deputies will also connect to AT&T's FirstNet public safety communications platform. According to the FirstNet website, the platform "bring(s) 21st-century tools to public safety agencies and first responders, allowing them to get more information quickly and helping them to make faster and better decisions." Samsung says that the Galaxy S9 was the first phone to be certified FirstNet Ready. This means that first responders using the handset have priority and can pre-empt us mere consumers on FirstNet's Band 14 and throughout AT&T's 4G LTE network. All subsequent high-end Samsung Galaxy smartphones and tablets come FirstNet Ready.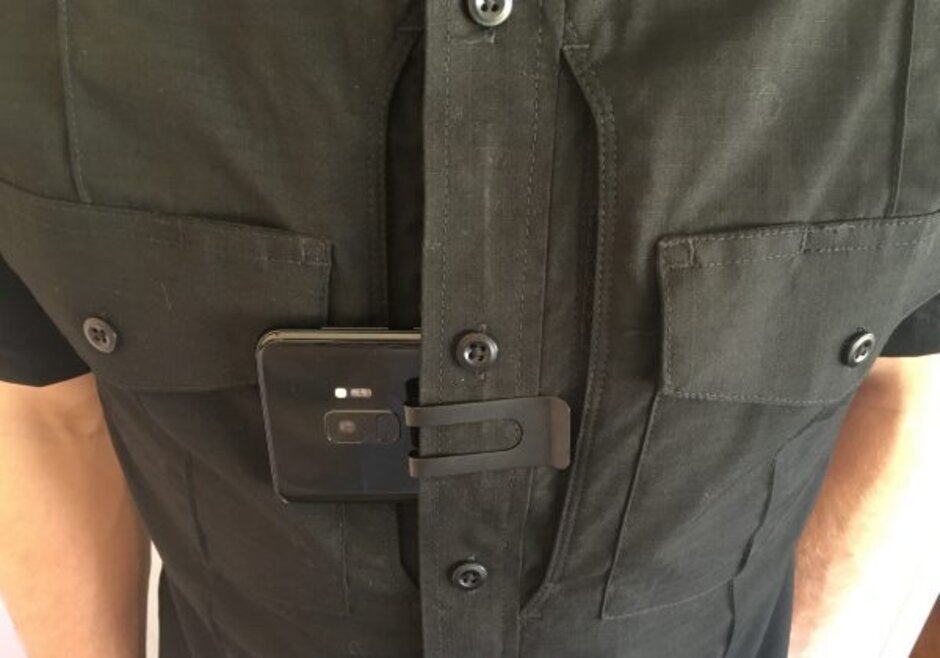 The Samsung Galaxy S9 will become a vital crime-fighting tool for the Kit Carson County Sheriff's Office
"Our Sheriff's Office's small team of patrol deputies cover over 2,000 square miles of ground in our county, which means they're always on the move. With Samsung devices connected to the FirstNet dedicated public safety communications platform, the body camera footage captured via Visual Labs uploads automatically. Our officers don't have to take any extra steps to connect—everything is streamlined. The combination of software and hardware has made upgrading our officer mobility solution cost-effective and simple. It has truly transformed the way we do our jobs," said Ridnour. "Instead of worrying about taking notes throughout a call, the devices allow officers to concentrate on the call itself, knowing that they can reference the footage later.""-Tom Ridnour, Kit Carson County Sheriff

"Mobile technology plays an integral role in ensuring the safety of our communities and the first responders who protect them. Our team at Samsung is proud to pioneer smartphone innovations, such as adding the FirstNet Band 14 spectrum in all flagship devices and ultra wide field of view and low light aperture cameras, that allow first responders to communicate more efficiently and take action the moment they're needed. With Samsung's mobile-first innovations, public safety officials – like the Kit Carson County Sheriff's Office – can focus on what matters most: keeping communities safe."-Taher Behbehani, Senior Vice President and General Manager, Samsung for Business
The Galaxy S9's 3000mAh battery should last a shift or two on a single charge
The Visual Labs software on the Galaxy S9 will allow the Kit Carson County Sheriffs to livestream during their 'tour' (we watch a lot of cop shows) and record directly on their phone while command central can monitor all of this in real-time. And the feature won't prevent officers from using their Galaxy S9 to make phone calls. With its IP-68 certification rating, the phone can withstand all of the dust that is kicked up during a hot pursuit. It also can be submerged in nearly 5-feet of water for up to 30 minutes. The handset sports a 3000mAh battery, which should make it through at least one shift on a single charge, and it is driven by the Snapdragon 845 Mobile Platform. And no, Android 1.6 Donut (from 2009) is not pre-installed. Actually, Android 9 Pie is on the beat.