Samsung Galaxy S9 and S9+ are not embraced in South Korea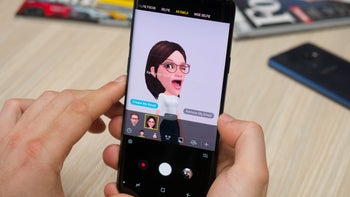 The Samsung
Galaxy S9
and S9+ seem to be underperforming in sales. The news comes from nowhere else but Samsung's home soil - South Korea.
Reports have it that South Koreans are not that interested in the
Galaxy S9
and
S9+
because of the lack of significant improvements over the previous generation. The "reimagined" camera and AR Emoji, despite being all good and smooth, seem to not be the selling point of the Galaxy S9 and S9+ Samsung hoped for.
Another reason for the low sales could be the lack of design differences between the
Galaxy S8
and S9. There's not much on the outside that differentiates the two generations, except the fingerprint scanner placement and the different color options the Galaxy S9 has. That could be a deal breaker for those looking to upgrade, Galaxy S8 and S8+ owners in particular, which could've led to lower sales overall.
In case you've been wondering which phone has taken Samsung's bestseller spot in South Korea, it's the
Galaxy A8 (2018)
, as reported by another retailer. It seems like the dual front-facing camera and an affordable price tag of the
Galaxy A8
are its main drawing points, which is most popular amongst the younger audience.