Samsung Galaxy S8's iris scanner could be used for mobile payments
3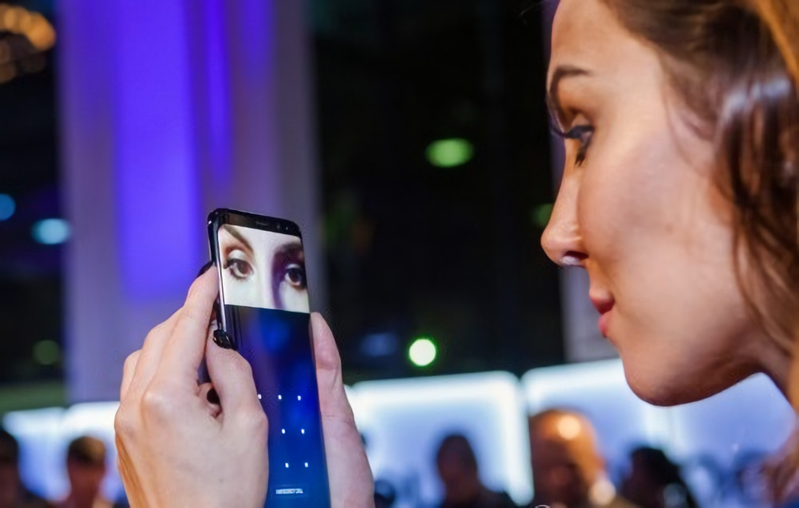 The iris scanning authentication method which Samsung introduced with the
Galaxy S8
and
S8+
could soon be used for secure financial transactions.
A new report from
The Korea Herald
suggests that several South Korean credit card companies are looking to implement the feature for the verification of mobile payments, lauding it as a more secure tool than passwords and fingerprint scanners. Samsung Card Co. is said to be among the first businesses to apply the method to its mobile app, while other big financial institutions are also expected to follow suit.
As you may know, Samsung features both
facial and iris scanning
on its new Galaxy handsets. Facial recognition has been available to Android devices since 2011 when it premiered with the Ice Cream Sandwich version of the OS under the name of "Face Unlock". Back then, the feature was denounced as being unreliable and prone to vulnerabilities, but Samsung has managed to revive it with its latest flagships by introducing a superior selfie camera and making the authentication process extremely fast.
Still, bypassing facial scanning on the S8 is fairly easy if you have a high-resolution photo of the subject and some persistence. Samsung did release
a security update
which could have fixed this exploit, but unfortunately, the OTA hasn't reached the units we have at the office at the time of writing, so we don't have a way of confirming this.
On the other hand, experts hail
iris scanning
as the
most secure form of biometric authentication
that can be currently used with mobile devices. Unlike fingerprints, the iris of a human's eye is impossible to replicate even with the most advanced technologies, so unless you go Hollywood style and decapitate a Galaxy S8 owner, there's no easy way of gaining access to their phone. The process isn't as fast as facial scanning, but it is a lot more impregnable.
So, would you be okay with using the iris scanner as an authentication tool for mobile payments? Let us know in the comments.