Dear Microsoft, your Samsung Galaxy S8 prices make no sense
If you want to buy a
Samsung Galaxy S8
or
Galaxy S8+
, whatever you do, don't go to Microsoft for this. That's because the prices that Microsoft is currently asking for Samsung's ex flagship smartphones make no sense at all.
Update
: Weeks after our report, Microsoft finally slashed the prices of its
Galaxy S8
and S8+, bringing them on level with the prices asked by Samsung and other retailers.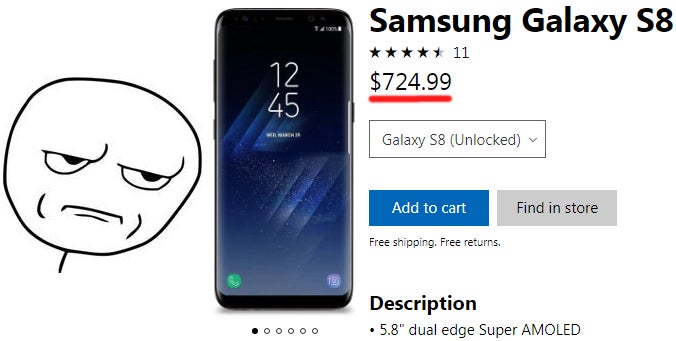 Since launching the
Galaxy S9
family, Samsung reduced the prices of the unlocked S8 and S8+ to $599 and $689, respectively. Similar prices are available at most relevant retailers in the US. It's only Microsoft that's selling the Galaxy S8 and S8+ as if we were still in 2017, when the two phones first hit the market.
Just. Why?