Unlocked Samsung Galaxy S9 and S9+ come with free Wireless Charging Stands at Microsoft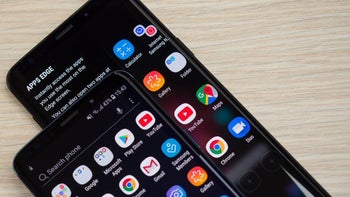 The Wireless Charging Stand that we're talking about is not the
new model
released at the same time with the
Galaxy S9
series (currently priced at $69.99), but the one from last year (launched at the same time with the
Galaxy S8
, and currently available for around $40). Still, it's a free gift that you'll actually want to use.
This offer is available until March 31, only at Microsoft, and doesn't require bundles (which cost extra anyway), trade-ins, or monthly payments. You're simply buying the S9 or S9+ outright, add the free Wireless Charging Stand before checkout, and that's it. Microsoft will send you the smartphone and the stand with free shipping (within the US), or you can choose to pick them up in a store near you.
Just like Samsung, Microsoft is asking $719.99 for an unlocked Galaxy S9, and $839.99 for an unlocked S9+. The only downside is that Microsoft is offering only the black versions of the handsets, while Samsung has two extra color variants (blue and purple).