Samsung Galaxy S7 and S7 edge Olympic Editions unveiled, heading to Best Buy later this month
13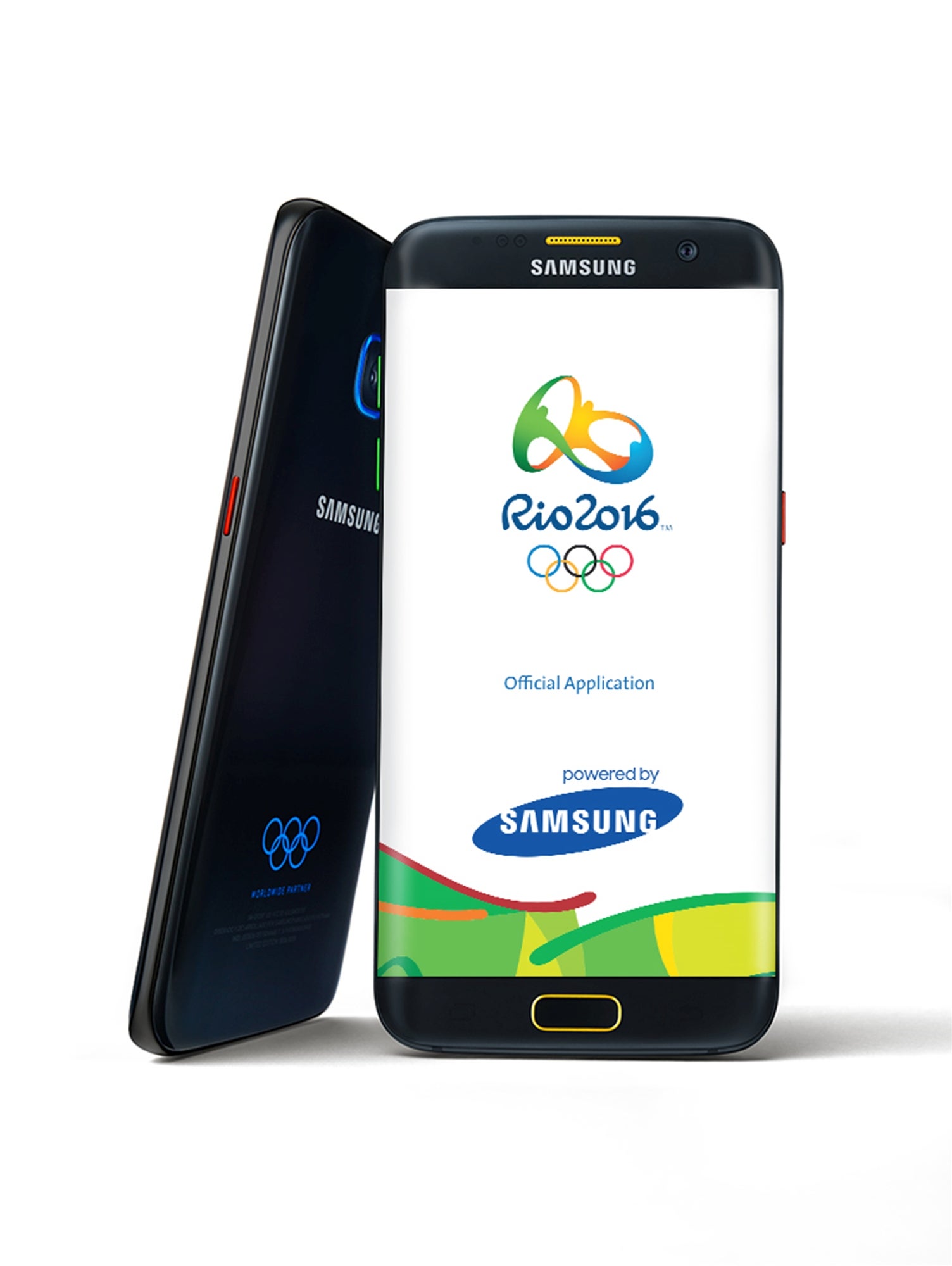 The Olympic Game Editions of the Samsung Galaxy S7 and Galaxy S7 edge have just made the transition from rumor to reality. After being highlighted by a series of leaks, the two Rio 2016-centric phones have been formally unveiled by Samsung earlier today.

The Olympic Games variants of the Samsung Galaxy S7 and S7 edge are visually themed on the five interlocking rings that make up the Olympics logo. These rings are located in two places on the hardware, on the lower back side and the upper front side. One nice touch is that Samsung used the colors of the rings as main theme colors for the software. Furthermore, the phones also come preloaded with Rio 2016 wallpapers.

Samsung has also announced that each US Olympian will get an Olympics-themed Samsung Galaxy S7 or S7 edge as well as a pair of Gear IconX headphones.

Samsung's Rio-themed handsets will land in the United States exclusively at Best Buy stores. Samsung announced that the release date is set for July 18th.
Unfortunately, Samsung has left out a critical detail about these two new handsets. The prices of the Galaxy S7 and S7 edge Olympic Games Editions are currently unknown. While we're not as naïve as to believe that these limited-edition handsets won't come at a premium compared to the standard models, we're certainly hoping for Samsung not to repeat the absurd pricing of the
Galaxy S7 Injustice Edition
.

Visual themes aside, these are the same physical handsets as the standard Samsung Galaxy S7 and Galaxy S7 edge. This means that they come with same impressive hardware specifications that include a Qualcomm Snapdragon 820 chipset, 4GB of RAM, 32GB of integrated storage, a microSD card slot, a 12MP primary camera, and a 5MP selfie shooter on the front. For more details on the hardware and software performance, make sure to check out the following links:
What do you guys think of Samsung's Olympics-themed Galaxy S7 and Galaxy S7 edge? What's a good price for such limited-edition phones?