Samsung Galaxy S6 or the S6 edge? Spot the six differences
34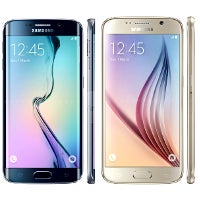 Samsung took the stage today, and unveiled not a flagship, but rather two - the
Galaxy S6
and the
S6 edge
- which are seemingly one and the same handset, just that the S6
edge
comes with a slightly bent display on the sides.
Upon closer inspection, however, the Galaxy S6 edge is different enough from the stock S6 to (nudge, wink) warrant a higher price tag, just as the
Note Edge
is to the
Note 4
.
Some of these differences are artificially created by Samsung, like the exclusive colors that are only present on one of the two devices, while others separate the two in a more organic way, such as the dimensions and weight. Check out all the differences between the two new Samsung flagship, and tell us which one would you like to grab.