Samsung Galaxy S6 gets a possible launch date for India, to be released in April
4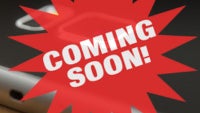 March 1 is just around the corner and for Samsung fans this day will be nothing short of a celebration - the
Galaxy S6
and the
Galaxy S6 Edge
will be unveiled on this date in a pre-MWC event. The official announcement day and hour are no mystery anymore, and neither are the possible specs and unique design features of the smartphone, but what we are not yet aware od is the global release date for the top-tier handsets Samsung has in the pipeline.
A recent report claims that similar to last year Samsung will release its flagship champion(s) will arrive on the Indian market in early-to-mid April, in the second week of the month. While this rumor does not necessarily mean that the flagship will arrive on all other markets in the similar period, it's somewhat hinting that this might be the case. Indian customers will be able to pre-order the Galaxy S6 starting mid-March.
Back in 2014, Samsung released its Galaxy S5 in more than 150 countries on April 11, so we won't be surprised at all if the same thing happens this year as well. Well, we wouldn't bet our money on April 11, 2015, in particular, but the global release of the Galaxy S6 and probably the S6 Edge will likely take place in the same time period.
As far as availability is concerned, we already know that
AT&T, Sprint, and T-Mobile
will be carrying the device. Verizon has not yet posted its own take on the multi-colored Galaxy S6 teaser, but we are more than certain Big Red will offer Samsung's next flagship, too.