Samsung Galaxy S6 edge tops our blind camera comparison, HTC One M9 lags behind
93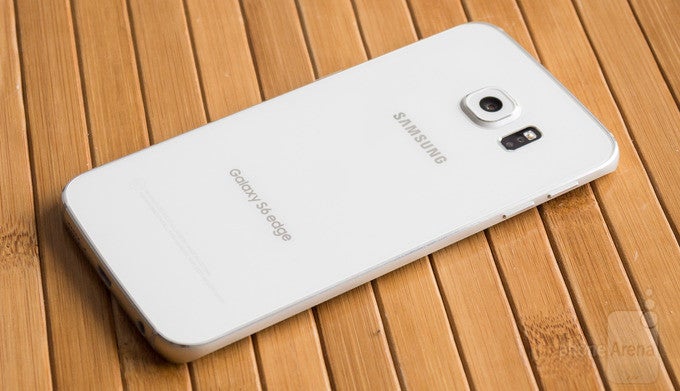 One of the many reasons to get a
Samsung Galaxy S6 edge
is that its outstanding camera will be at your disposal at all times. Seriously, the 16MP snapper excels at taking photos, as we said in our
Galaxy S6 edge review
. Our readers seem to like its performance as well – The Samsung Galaxy S6 edge won our last blind camera comparison, and it won it by a mile ahead of the runner up. In fact, Samsung's curvy flagship collected more votes than all three other phones combined!
In second place, we have the Samsung Galaxy Note 4, which also performed pretty well, but not well enough to truly wow our readers. Then we have the HTC One M9 winning the bronze. HTC's new flagship did a great job in daytime, but couldn't outpace the competition in the low-light scenes. The iPhone 6 collected 47 votes less than the One M9, which put it in fourth place.
Surprised by the results? We aren't, to be honest. The Samsung Galaxy S6 edge impressed us with its camera performance as we were giving it the review treatment, and it's going to take some serious camera power to outrun it. As for the HTC One M9, it appears to be performing well only under favorable conditions. Is the camera to blame or the software behind it? We can only guess.
That's all we have to say for now, but in the very near future, we'll follow up with a post adding more images to the comparison, along with our opinion on how the cameras performed in each scene. Until then, here's another look at the images used in the comparison and the votes that they collected.
Final results:
Samsung Galaxy S6 edge – 19599 votes
Samsung Galaxy Note 4 – 7062 votes
HTC One M9 – 4956 votes
iPhone 6 – 4909 votes
Scene 1 - Outdoor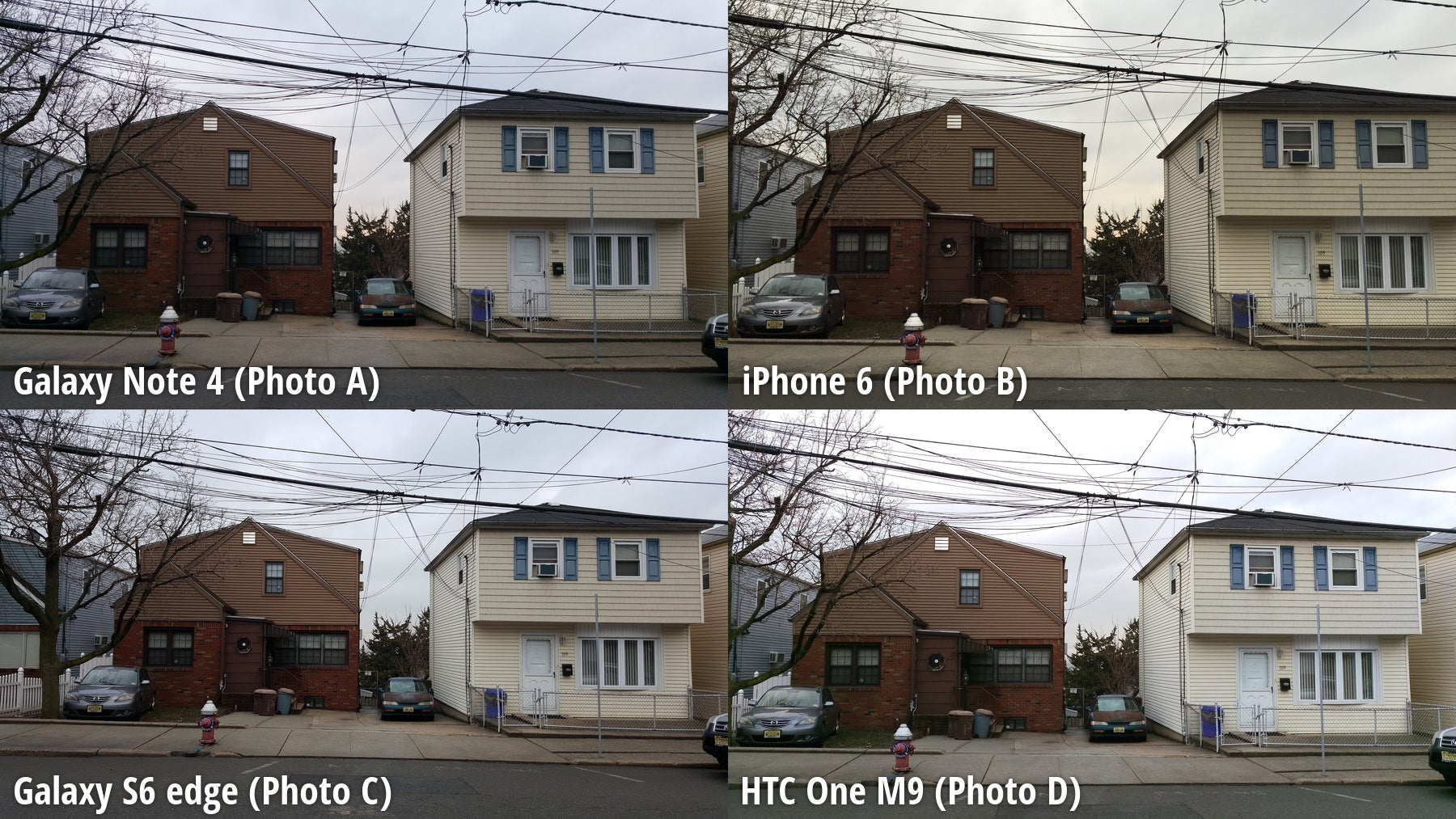 Side-by-side preview
Scene 2 - Night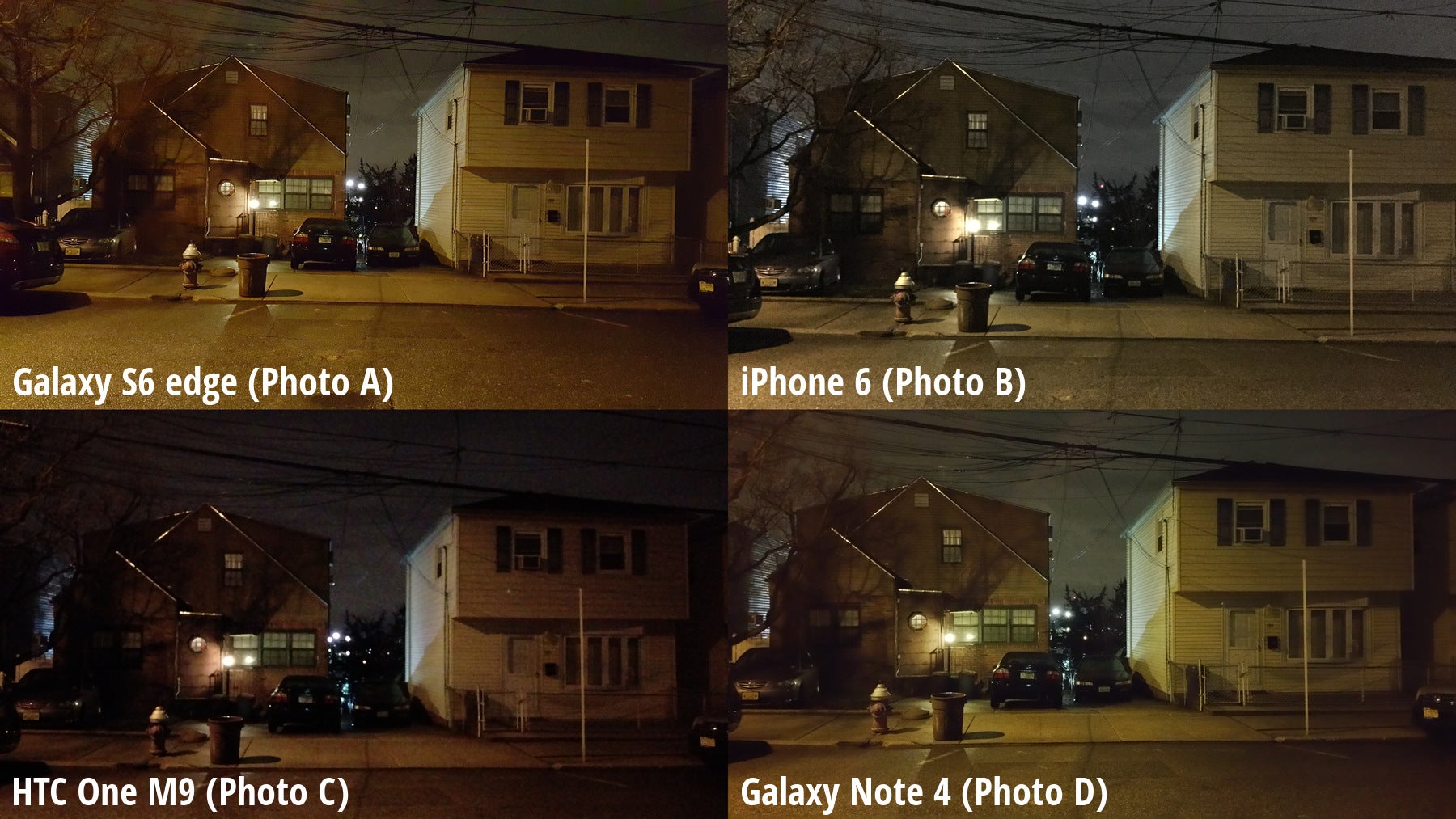 Side-by-side preview
Scene 3 - Indoor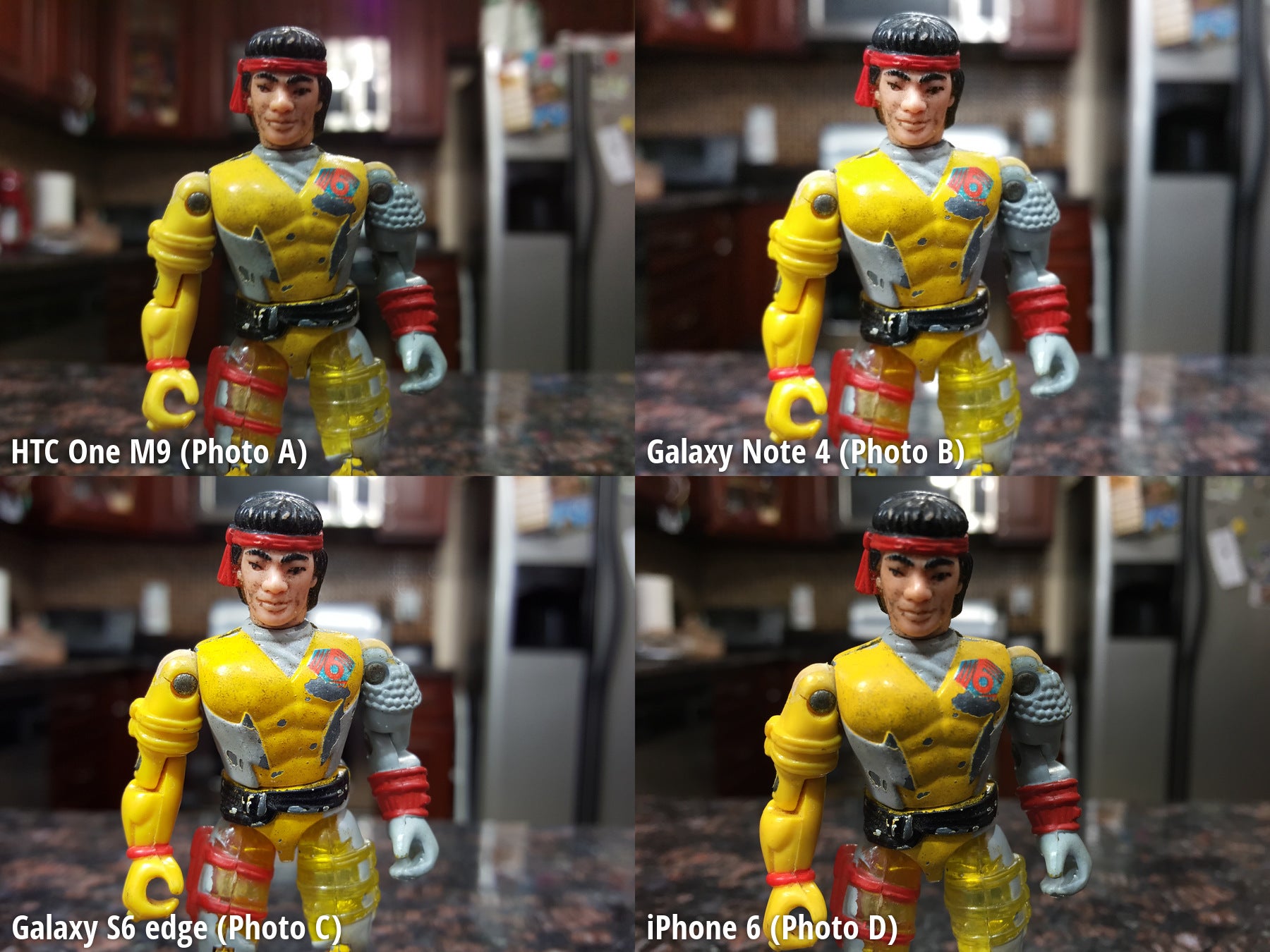 Side-by-side preview
Scene 4 - Indoor with flash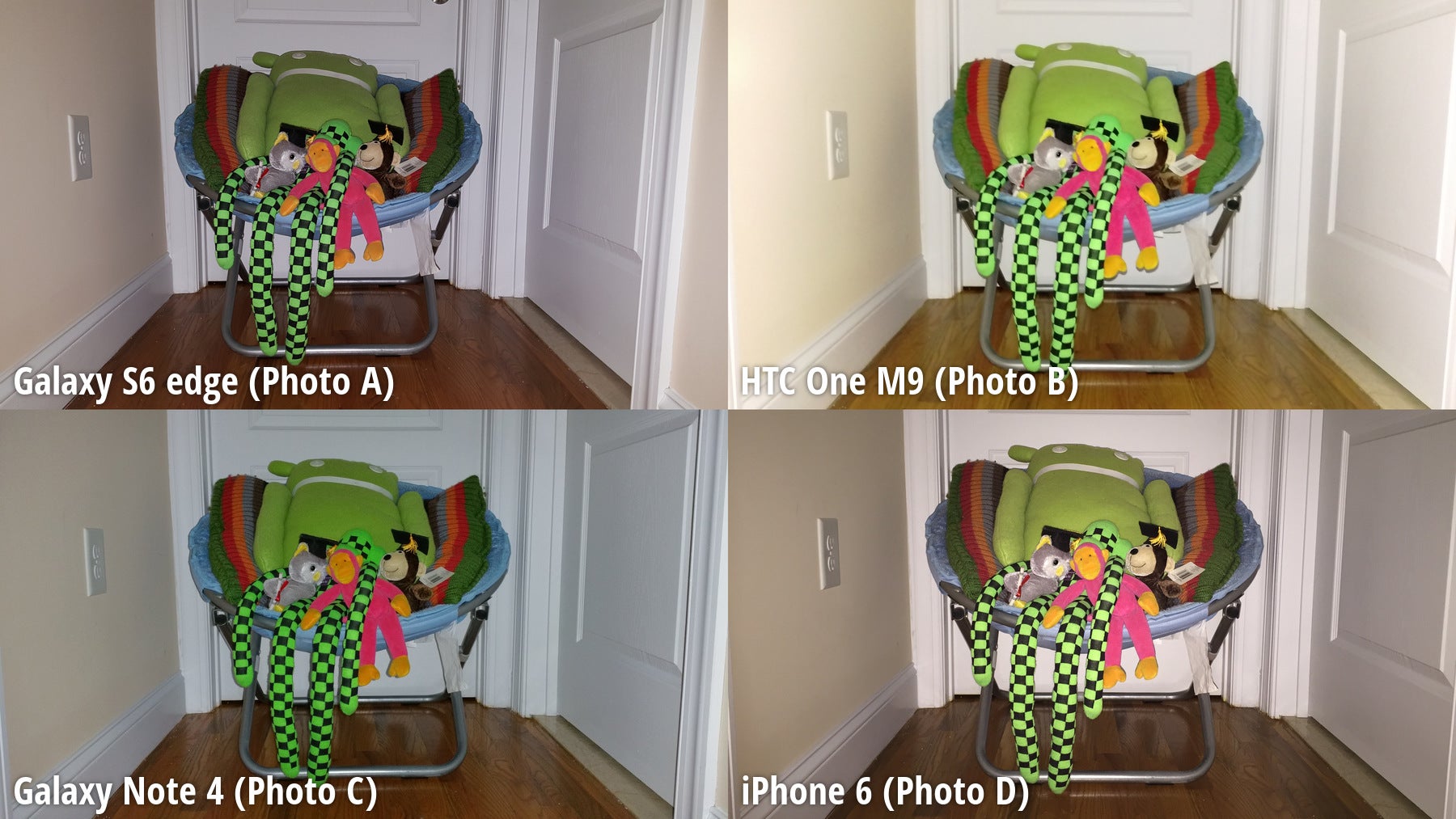 Side-by-side preview