Samsung Galaxy S6 edge Super AMOLED display benchmark and color accuracy analysis
63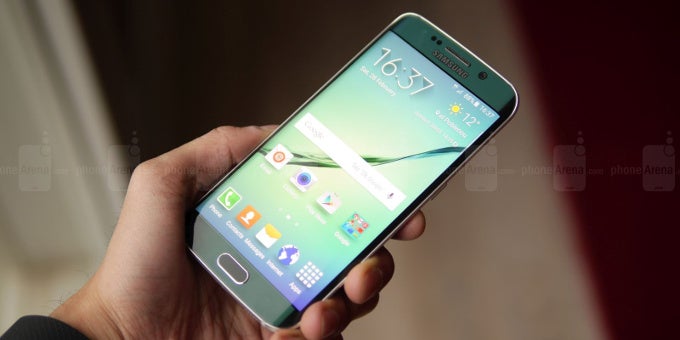 The Samsung Galaxy S6 and Galaxy S6 edge both feature a 5.1-inch Super AMOLED display that Samsung boldly claimed is among the very best displays out there in terms of not just its high resolution, but also quality. The part with the resolution is fairly straightforward: you have a 1440 x 2560-pixel (Quad HD) display with a pixel density of the mind-boggling 577ppi that looks surprisingly similar to paper.
Sharpness, however, is just a part of the story, and even a sharp display could look bad if the company does not take care of proper color accuracy. The Samsung Galaxy S5 was a perfect illustration to that: its high-res display appeared noticeably greenish and with overblown colors, it was far from accurate. Has the company learned from its mistakes, and is the Galaxy S6 edge an improvement?
We have run the first display benchmarks on the pre-release units shown at MWC 2015, and we're happy to say that the answer is 'yes'. The Galaxy S6 edge display is not perfectly color-accurate, but it is very, very good and features pleasing colors. As you probably know, Samsung provides multiple display options where you can tweak the colors, and we measured in the default 'basic' mode that is supposed to be the most color accurate.
What do we notice? First, gamma response stands very close to the reference 2.2 value at 2.3, which means we have adequate brightness response at various levels.
Color temperature measures in at 6971K, which is a bit above the reference 6500K, and what this means is that whites would appear a bit blueish. It's not a huge deviation, but it is noticeable.
Colors are mostly pleasing, but not perfectly accurate
When we look at color accuracy, gladly, in Basic mode, the Galaxy S6 sticks to the standard sRGB color gamut. We see an above average color deviation in both greyscale and color tests. You can see on the saturation sweeps chart below how the dots for particular color are not perfectly within the squares where they should be. As we said earlier - colors are mostly pleasing, but not perfectly accurate.




Finally, we don't yet have the number for peak brightness, as the conditions were too challenging on the MWC floor, but we can say one thing for sure: this display is bright, above 500nits, which is an excellent achievement for an AMOLED display. Take a look at the measurements for yourself right below.