Samsung Galaxy S5 tops Consumer Reports latest smartphone ratings
66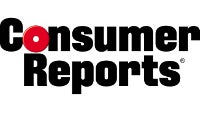 Three different versions of the
Samsung Galaxy S5
captured the top positions on the list of Consumer Reports latest smartphone rankings. Both the Samsung Galaxy S5 and the
Samsung Galaxy S5 Active
topped the list with scores of 79. Just one point behind was the
Samsung Galaxy S5 Sport
. Even though all three models employ the same 2800mAh battery, the Galaxy S5 Sport appears to have received a slightly lower rating for battery life than the other two Galaxy S5 variants.
The
LG G3
was next with a 78 score, followed by the
Apple iPhone 6
which received a score of 77. Also posting a 77 was the
Samsung Galaxy S4
and the
Samsung Galaxy Alpha
. The
LG G2
was next with a 76 while the
HTC One (M8)
,
Samsung Galaxy Note 4
and the
Samsung Galaxy Note Edge
each scored a 75.
Other popular phones on the list included the
Apple iPhone 6 Plus
, which was ranked 15th with a score of 73. The second-generation
Motorola Moto X
had a 72 to grab the 20th ranking. The first Windows Phone model on the list was the
Samsung ATIV SE
. With a 73, the handset finished in the 19th position. Since the list was produced prior to the release of the
BlackBerry Passport
and
BlackBerry Classic
, the top ranked BlackBerry handset was the
BlackBerry Z10
. The handset wound up with a 67 score, good enough to rank number 37.
Most of the top models had high rankings for Ease of Use, Messaging, Web Browser and Display Quality. Consumer Reports gave the 12th ranked
Sony Xperia Z3
top marks for having the best-in-class pictures, and the 13th ranked
Motorola DROID Turbo
was recognized for its "superb battery life." You can find the rankings in the February 2015 issue of the magazine.
source: ConsumerReports
Recommended Stories