Samsung Galaxy S5 launched by Boost and Virgin Mobile, no-contract plans available
13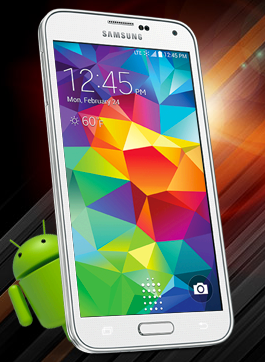 As of today, Samsung's
Galaxy S5
is available at Boost Mobile and Virgin Mobile (both of which are MVNOs owned by Sprint). Since Boost and Virgin Mobile are prepaid brands, they're offering the Samsung Galaxy S5 without any contract agreement, asking $599.99 for it.
Boost Mobile customers can pair the S5 with plans starting at $40 per month, while Virgin Mobile user can choose even cheaper monthly plans - starting at $35. Both MVNOs seem to offer only the white version of the Galaxy S5 at the moment (although there are three other color variants announced by Samsung).
As expected, the S5 that was released by Boost and Virgin Mobile isn't different from the handset that's been available at Sprint and all other major US carriers since April 11. You can buy the smartphone from either of the two prepaid brands, online, at the first source links below.
"As we continue to grow our device line to fit the needs of our customers, our no-contract brands offer a tremendous value for those who love to email, text, IM and take photos. Galaxy S5 focuses on what people want from their phone experience, allowing users to capture every important life moment with no commitment," said Angela Rittgers, vice president of Marketing for Sprint's Prepaid brands.