Samsung Galaxy S5: all the new features
97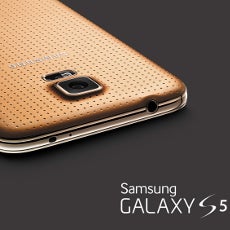 Samsung's
Galaxy S5
might not be the utmost specs beast that the Android world has to offer, but it comes with plenty of new features, both in comparison with its predecessor, the
S4
, and when measured up to the other flagships.
The heartbeat sensor, for instance, is unique for the Galaxy S5, while something like the Finger Scanner can also be observed on the iPhone 5s, but in a rather different implementation.
Samsung took the path of adding distinct functionalities, rather than shooting for superlatives like the "most", "highest", or "largest". If you want to quickly browse through all of the new features that come with the Galaxy S5, you need to look no further than the slideshow below, where we recap everything that sets the phone apart.