Samsung Galaxy S4 and Jay-Z to come together during Game 5 of the NBA Finals on Sunday
19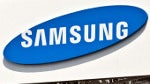 Samsung and Jay-Z have been rumored to be coming together for a streaming music deal. An invitation has been sent out by the Korean OEM that shows a
Samsung Galaxy S4
with information about Game 5 of the NBA Finals between the San Antonia Spurs and the Miami Heat. With the series tied up at 2 games apiece, the pivotal fifth game is scheduled for Sunday evening in Texas. And based on the "
Tune In, Turn Up the Volume
" slogan seen on the screen of the Galaxy S4 on the invitation, we could be looking at a performance of some type on Sunday with the Korean OEMs branding seen all over the place.
Next to the Samsung Galaxy S4 on the invitation, is a pair of chains that you might normally see around Jay-Z's neck. While the musician has long been associated with the Brooklyn Nets, he recently sold his .15% interest in the team in order to
become an agent
and represent NBA players in contract negotiations with teams.
Now, you have a reason to tune into the game even if you are not a fan of the San Antonio Spurs or the Miami Heat. If you are a fan of Jay-Z or a fan of Samsung, something is going to happen on Sunday night that you might want to see. Based on the invitation, it would appear that the event will take place at around halftime. The game starts at 8pm EDT on ABC-TV.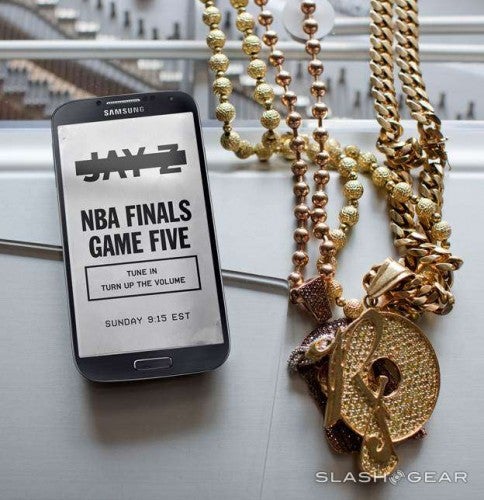 Samsung sends out an invitation to an event with Jay-Z to take place during the NBA Finals this Sunday
source: Samsung via
SlashGear