Samsung Galaxy S10 gains dedicated Night mode in latest update
18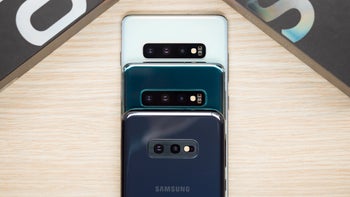 If you've bought one of Samsung's newest
Galaxy S10
flagships, you probably know that the phones don't come with a dedicated Night mode. With the help of the Bright Night feature, the phones are capable of taking pictures in low-light environments, but everything is done automatically, so you won't have to adjust any settings.
Galaxy S10
units across the globe. According to
SamMobile
, the update, which also contains the April security patch, has already made its way to Switzerland, but it's expected to rapidly expand to more countries in the coming days.
With the dedicated Night mode,
Galaxy S10
users will be able to take photos whenever they want to capture long exposure pictures. Although it's not a completely new feature, Night mode allows you to specifically choose when to use a dedicated mode to capture pictures in the dark, whereas you couldn't do that before.
We're not convinced that the dedicated Night mode brings any real improvements to the pictures you take in low-light conditions, but our best is that it doesn't. Even so, you can now manually enable the Night mode whenever you plan to take shots in dark areas.