Samsung Galaxy S10+ battery life: test results and real-life impressions
99+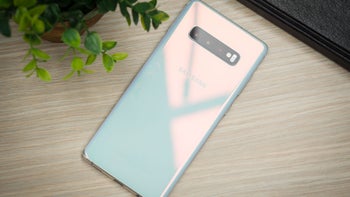 The Samsung Galaxy S10+ raises the bar with its super bright and impressively good-looking AMOLED screen, its design has left us impressed and we have already
tested the camera performance at night
, but what about the battery life?
The S10+ comes with a much bigger than before, 4100mAh battery inside, so the expectations are certainly high.
Before diving in the results from our battery test, though, let us tell you that we have spend nearly two weeks with the phone and real-life battery life is solid, but not quite stellar. One important disclaimer is due here: our Galaxy S10+ unit happens to have the Exynos chip, the one that you will get pretty much everywhere except in the United States. The US versions of all Galaxy S10 phones come with the Qualcomm Snapdragon 855 system chip, and the battery mileage for those models will be slightly different (we hear the Snapdragon units have slightly better battery life).
We tested the Exynos version of the Galaxy S10+
With this in mind, our S10+ was able to get us through a full day of quite intense use without much trouble. Heavier users will find the battery in the red by bedtime, while those who don't use their phone so much will be able to get around a day and a half out of it.
This is good battery life, but far from impressive. And here is how the Galaxy S10+ ranked on our battery test:
Battery Test Results
Basically, the test confirms our real-life impressions. The 8-hour battery life is decent, but we see many phones these days with a battery that lasts significantly longer.
Interestingly, it seems that Samsung has some internal battery life benchmark that it wants to meet with its S series of phones. We are saying this because of how extremely similar battery life numbers on the Galaxy S10+ are when compared to last year's S9+ and the even older S8+. There is really no gain in battery life with this year's model.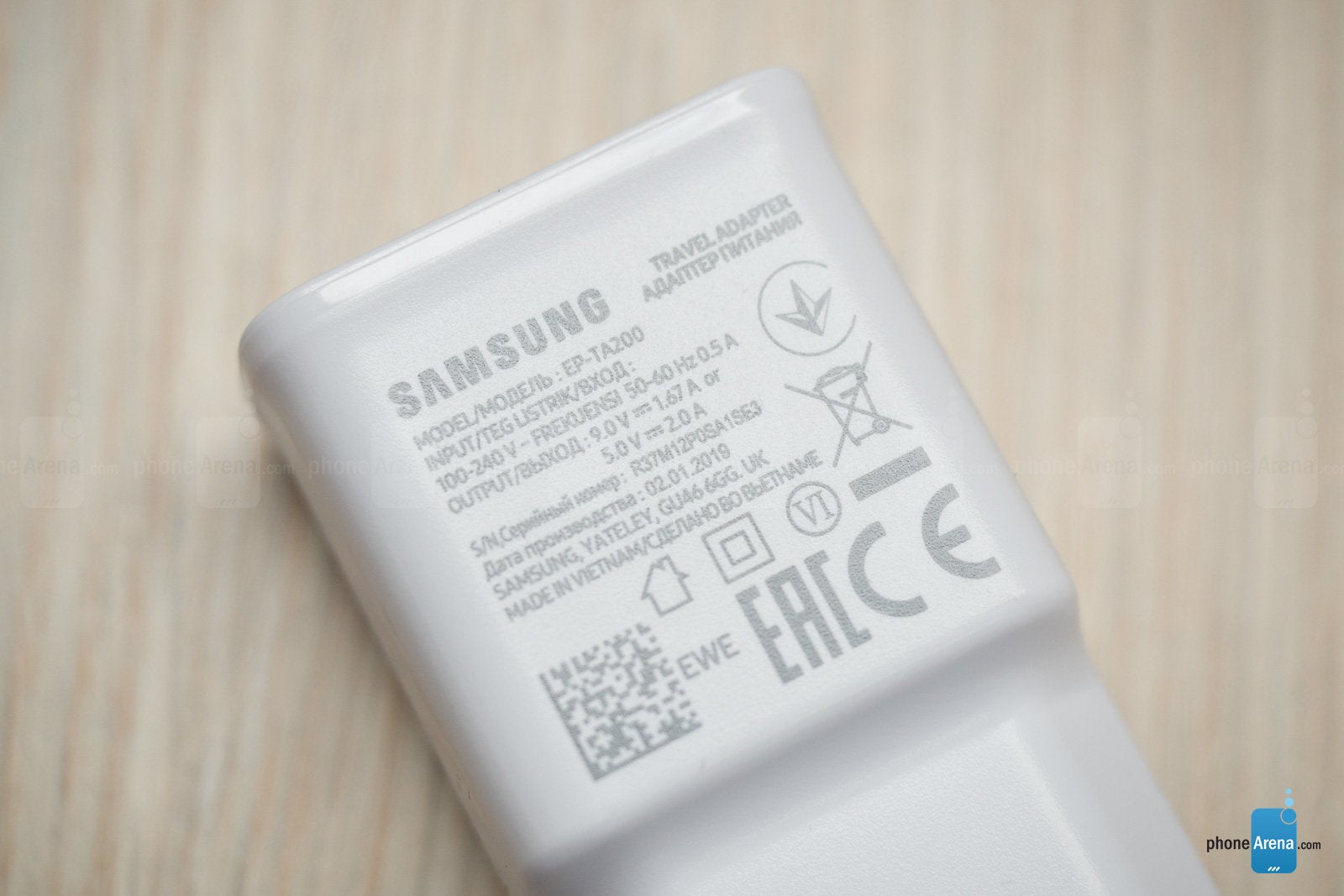 The other important aspect of the battery equation is the time it takes to charge your phone from 0 to 100%.
Charging Time
The Galaxy S10+ comes with the familiar Samsung Adaptive Fast Charger in the box. This is a 15-watt wall charger that takes exactly 1 hour and 40 minutes to completely recharge the battery on the Galaxy. These days, we are seeing so many phones like the Huawei Mate 20 Pro, as well as the OnePlus series, push the boundaries with fast charging, so we are not all that impressed. Nonetheless, Samsung does get bonus points for including this fast charger for free in the box, unlike say Apple which only pairs its latest iPhones with a basic, 5-watt charger that takes an eternity to juice up those iPhones.
And that's how the Galaxy S10+ does in terms of battery life. Are you content with these numbers? And is a merely decent battery life good enough for you, or is that not quite enough these days?