Samsung's Galaxy S10 lineup might ditch the iris-scanning functionality
20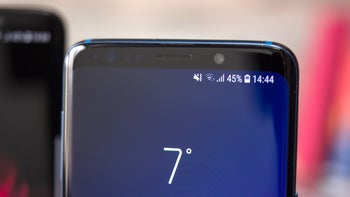 The latest rumor from Samsungland calls for the removal of the iris-scanning functionality on the Galaxy S10 lineup. According to
SamMobile
, Samsung is about to nix the biometric sensor that got official alongside the very ill-fated Galaxy Note 7 more than two years ago. Up until now, the iris-scanning technology has been part of all flagship Galaxy devices, including both the S and Note series.
Popular leakster @IceUniverse also corroborates the hearsay:
Yes, the S10 cancels the iris sensor and the ultrasonic fingerprint is enough to replace it.

— Ice universe (@UniverseIce) November 2, 2018
Good riddance, some might say, and for a rather good reason - the iris scanner was pretty much hit or miss initially. While Samsung definitely made it better with time (it even works when the user is donning their prescription glasses now!), it still was a bit more hassle than either fingerprint- or face-scanning, two way more convenient ways of unlocking your phone. Not to mention that it poised health risks...

Okay, okay, but what could be the real reason for this rumored removal of the iris scanner? It takes little imagination to put two and two together, and realize that this change will be commanded by even more limited bezel real estate on the Galaxy S10 and S10+ - there simply won't be enough space at the top to house the infrared LED emitter and sensor.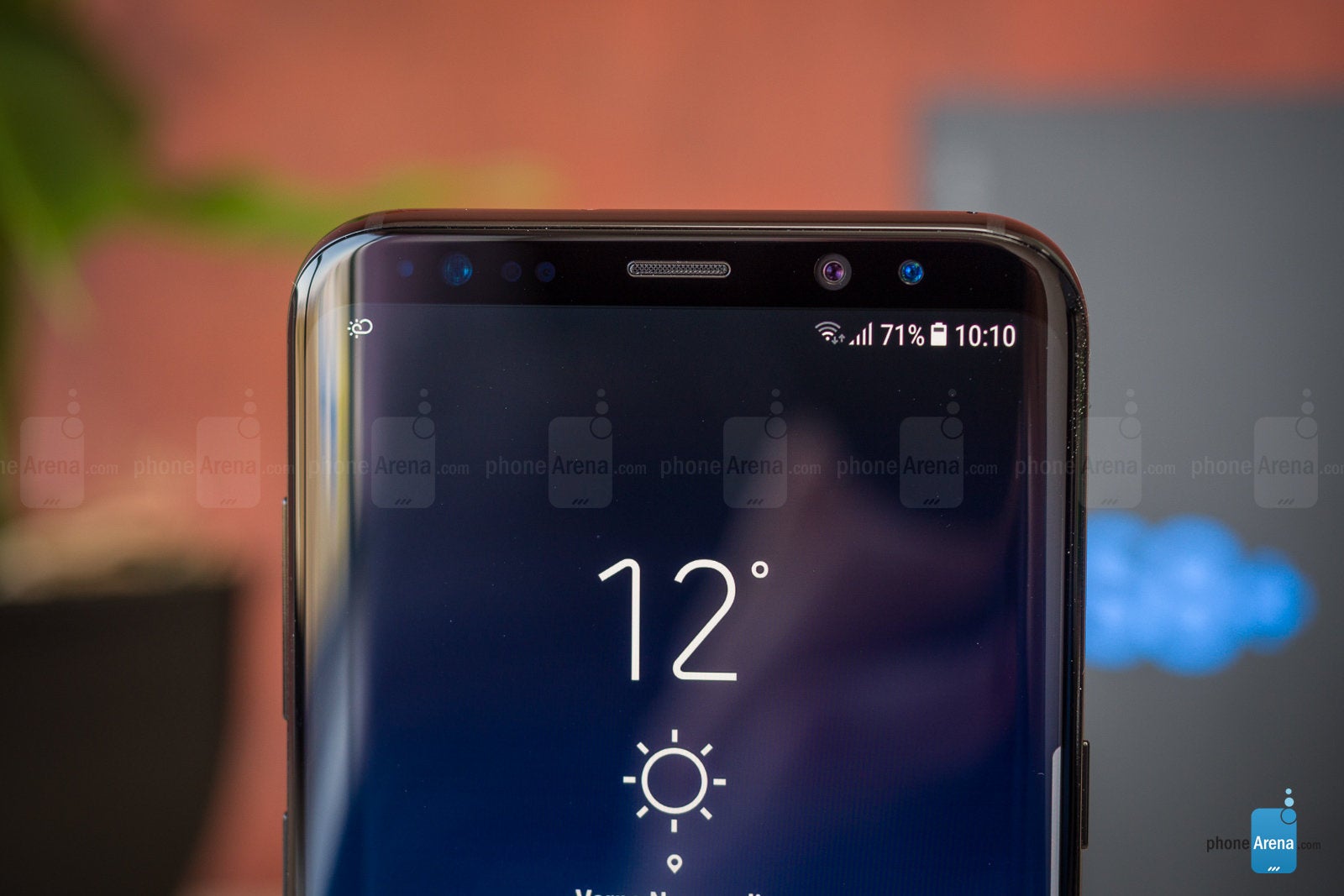 Galaxy S10 is rumored to ditch most of these sensors at the top
According to rumors, Samsung could go all out with an design that will reinvent the "bezel-less" term and push the design to such extremes that could command the front camera to be situated under the display, gathering light through a small piercing on the display itself. This also means that Samsung's good ol' bright and large LED notification light is probably getting the axe as well.

Additionally, Samsung is also very likely to throw an under-display fingerprint scanner, which coupled with face unlock would definitely make an iris scanner redundant and obsolete. Even if such a fingerprint scanner doesn't cut it under the display, a fingerprint embedded right into the power button on the side could be an appropriate Plan B. We've already seen such an accommodation on the mid-range Galaxy A7.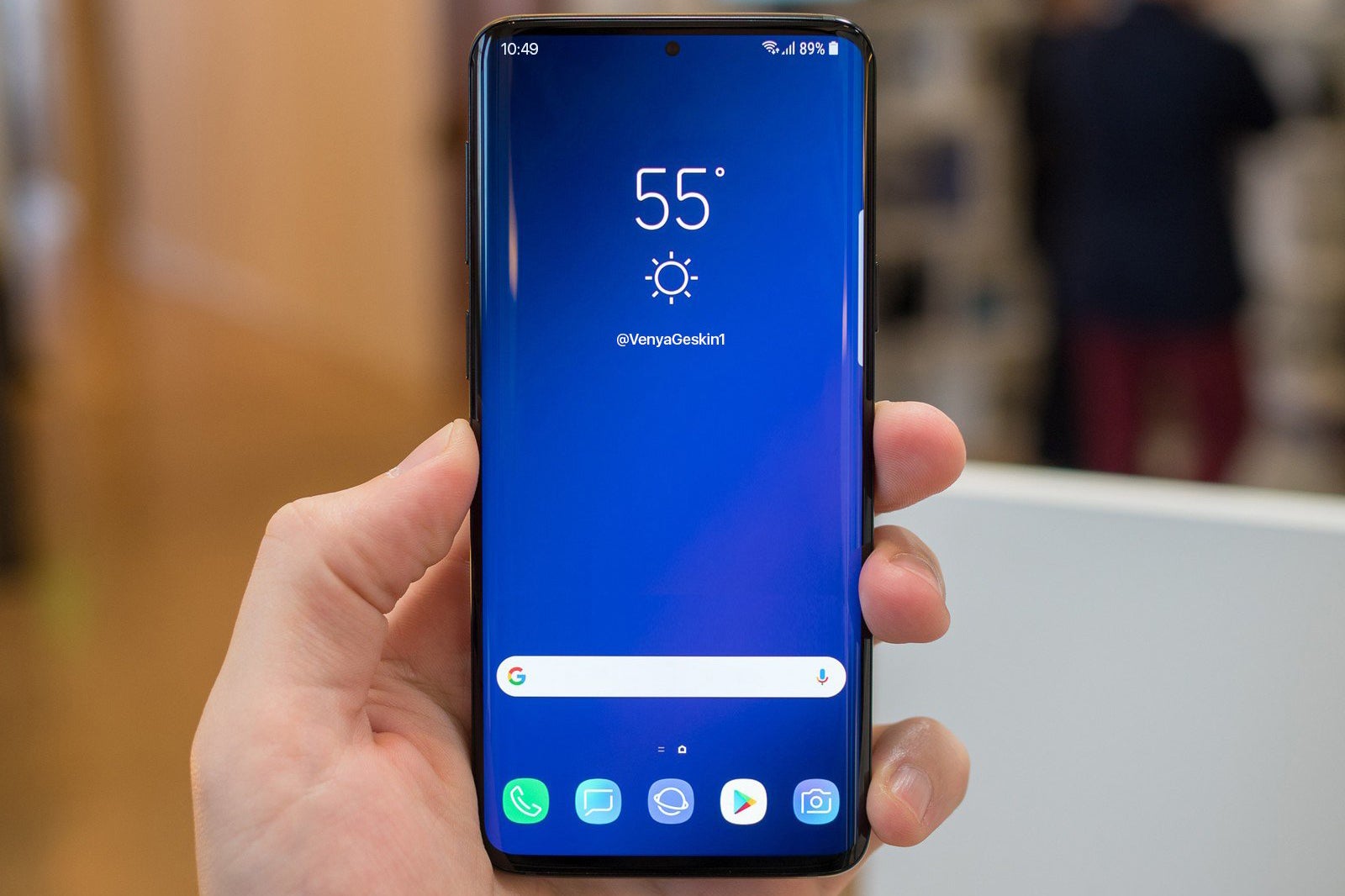 Render showing an all-screen Galaxy S10 with camera piercing
Rumors regarding the Galaxy S10 lineup which would likely consist of three separate devices--a Galaxy S10 Lite, Galaxy S10+, and Galaxy S10--are only increasing in frequency as the end of 2018 is nearing. The reason for that is the expected early 2019 announcement and release of Samsung's heavy-hitters. If you're curious to know more, rest assured we can deliver: just check out our dedicated rumor overview for the Galaxy S10 family linked right below.

As usual, we will have to wait a little more to see if all these saucy rumors turn out to be true or not. Nonetheless, it's beyond a reasonable doubt that if any 2019 phone should excite you, the Galaxy S10 family is the prime candidate for the job.