Samsung Galaxy S III delay rumored for Sprint; has T-Mobile split the launch?
24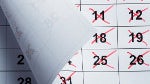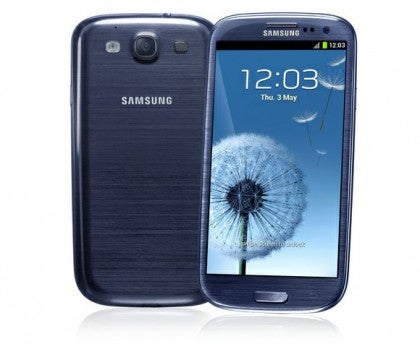 Are Sprint and T-Mobile changing their launch plans for the Samsung Galaxy S III?
Last week, it was
the Canadian launch of the Samsung Galaxy S III that was delayed
. Now, we have a couple of U.S. carriers pushing back the release of the handset. Sprint has apparently told
Engadget
that while it hopes to get the 16GB version of the Samsung Galaxy S III into the hands of those who pre-ordered it by the original June 21st launch date, the carrier said on Tuesday that
orders might arrive one or two days later
. In addition, those who expected to receive on June 21st the 32GB variant of the Samsung Galaxy S III that they pre-ordered, will have to wait as
that version of the phone won't ship until the following week
. The nation's third largest carrier is blaming "
overwhelming demand and limited supply" for the delay.


Meanwhile, leaked informed obtained by
Tmo News
shows T-Mobile splitting the launch of the Samsung Galaxy S III into two launches because
demand for the Samsung Galaxy S III is exceeding supply.
While T-Mobile says it is still will be the first carrier to offer the unit in its stores, only selected locations in its top 29 markets will have the device in stock on June 21st (check below to see if where you live qualifies). The remaining stores will have the Samsung Galaxy S III on June 27th. The handset is $629.99 for the full retail price, $229.99 down on value plans with $20 EIP, $279.99 for the classic plan after a $50 mail-in-rebate and a signed 2-year contract.
T-Mobile's top 29 markets are as follows:
LosAngeles,CA
Chicago,IL
Phoenix,AZ
Houston,TX
SanDiego,CA
NewYork,NY
Seattle,WA
Miami/Ft.Lauderdale,FL
Dallas/Ft.Worth,TX
SanFrancisco,CA
SaltLakeCity,UT
Denver,CO
Minneapolis,MN
Tampa/St.Petersburg,FL
Philadelphia,PA
SanAntonio,TX
Portland,OR
Austin,TX
Atlanta,GA
KansasCity,MO
Boston,MA
Sacramento,CA
Orlando,FL
Detroit,MI
WashingtonDC*
Cleveland,OH
Jacksonville,FL
Charlotte,NC
McAllen,TX

source:
TmoNews
,
Engadget
Recommended Stories