Samsung Galaxy Q is a rumored blend between tablet and smartphone; to pack a 5.3-inch display
24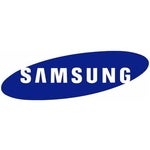 The
Dell Streak
tried to fill the gap between tablets and smartphones with its 5-inch display, but it doesn't seem like it did much of an impact on the market. With its unusual screen size, it was generally considered too small to be a decent modern tablet, yet too big to fall into the smartphone category. However, it is rumored that
Samsung
is about to take a chance as well and will soon introduce what might end up being "the missing link."
The Samsung Galaxy Q
, as the device will presumably be named, will pack a
5.3-inch display
and will be introduced in early September during the IFA 2011 trade show in Berlin. It isn't exactly clear whether it will be classified as a smartphone or a tablet, but if the Galaxy Q
does
eventually hit the shelves, the term "mini tablet" would probably suit it well. That is pretty much all that is said about the device so far with its hardware and software specs remaining a mystery. It is best advised that you take this rumor with a big grain of salt until further details emerge.
So, how does the idea of having a 5.3-inch tablet sound to you? Would such a device manage to find its niche or will it simply fade away unremembered? Feel free to share your thoughts by leaving a comment below.
source:
Yahoo Korea
(translated) via
Clove