Samsung Galaxy Note FE is the new name of the Note 7, will reportedly launch by the end of June in Korea
10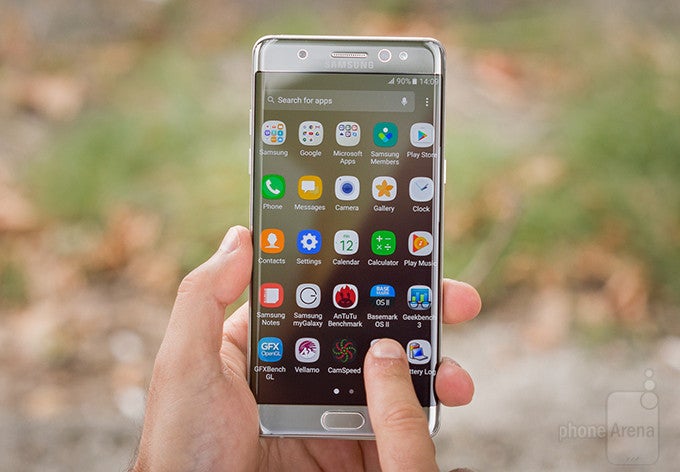 As you might have already heard, the reincarnated version of the
Samsung Galaxy Note 7
is coming out soon, smaller battery and bigger dreams in tow. But up until now we've been led to believe the new old Note was going to bear the moniker 7R. According to the latest report from Korean-language publication
etnews
, however, that doesn't seem to be the case: the refurbished Note 7 will be named – drum roll – the Samsung Galaxy Note FE!
As for the immediate question of why – FE apparently stands for Fandom Edition. Or in other words, Samsung is targeting the biggest fans of the original Note 7, whose battery size hubris brought it way too close to the sun – where it started catching on fire.
However, considering the Note FE will be sold with almost a third of the 7's original price shaved off, it might have considerably more market appeal that what it's being given credit for. Also, the new moniker is a convenient way to sidestep the negative connotations surrounding the original's name, while also making diehard fans feel important.
The report also mentions that about 300,000 units of the FE are to be supplied to Korean carriers, with Samsung being confident there will be a strong demand for the device. A senior company official was also quoted as stating that the device will most probably launch in South Korea by the end of June.
Just as a reminder, the Note FE will come with a 3,200 mAh battery, a downgrade from the original, but will otherwise keep its specs untouched. So buyers will be getting pretty much the same flagship specs, including Qualcomm's Snapdragon 820 SoC, 4 GB Ram, 64 GB internal storage, as well as a big, 5.7-inch Super AMOLED display with a Quad-HD (1440 x 2560 pixels) resolution.
Previous reports
have claimed the phone will retail at the equivalent of $520, but
the jury is still out
on whether it will ever make its way to the US.