Deal: Samsung Galaxy Note 9 comes with a free Gear S3 watch and free wireless charger
13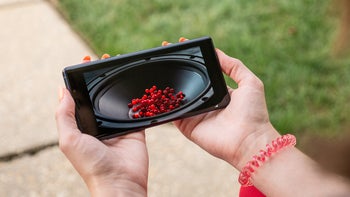 Samsung has a brand new deal for customers interested in buying its
Galaxy Note 9
smartphone in the US. If you're willing to purchase the 512 GB variant of the handset (which costs $1.249,99), or any Note 9 or Galaxy S9 model on Verizon Device Payment, you're getting a free
Samsung Gear S3 Frontier
smartwatch (or a Gear Fit 2 Pro smartband)
and
a free wireless charging stand - two gifts worth over $300.
Buying a non-Verizon Galaxy Note 9 128 GB (priced at $999.99) or a non-Verizon Galaxy S9 / S9+ will only get you a free Gear Fit 2 Pro, but this is still a pretty nice gift. Alternatively in this case, if you don't want the free Gear Fit, you can pay $99 to receive a Gear S3 and a wireless charging stand.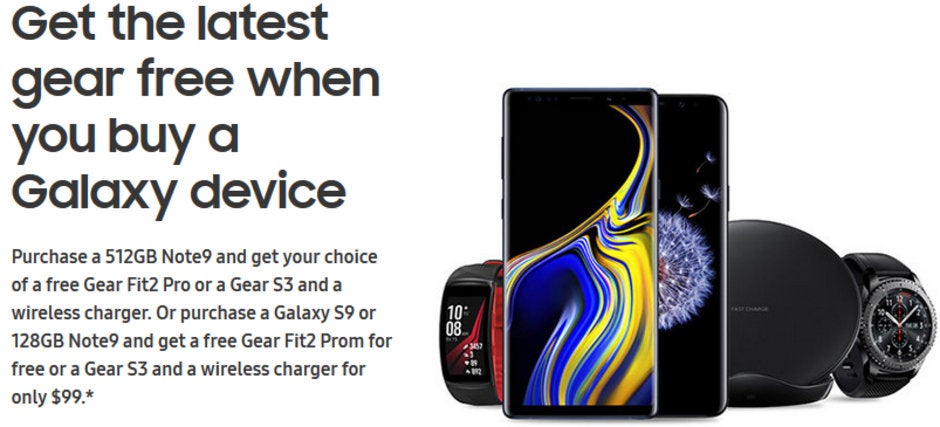 Samsung says that this new deal will be available until October 2, or while supplies last. Since various freebies have been
offered with the Galaxy Note 9
from its launch day (including the pre-order period), we're assuming that, after October 2, other gifts will replace the current ones. In any case, if you're interested in the offer that's available right now, you can find it at Samsung's official website via the source link below.