Samsung Galaxy Note 8 to sport a 6.3-inch screen, according to latest rumors
58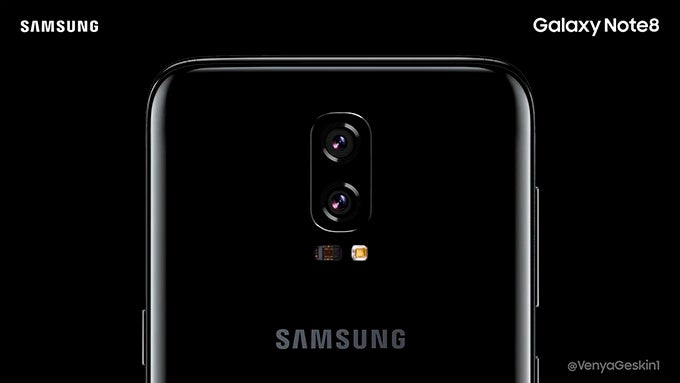 A Galaxy Note 8 concept, courtesy of @VenyaGeskin1
Hey, remember how the Samsung Galaxy S8 was quite possibly the leakiest smartphone ever? Well, the cycle seems to have begun anew with its upcoming sort-of successor, the
Galaxy Note 8
. The latest intel we've got says that the latest Note is set to continue Samsung's proud tradition of making its flagships bigger with each new release, this time equipped with an impressive 6.3-inch screen.
Now, a couple of notes: firstly, thanks to the new trend of making smartphone screens taller, that 6.3-inch diagonal
starts losing its meaning a bit
: the taller aspect ratio (18.5:9) means the screen area is somewhat smaller than what it would be with a regular 16:9 screen. On the other hand, though, it also means that the display will be considerably taller, which may become a problem for people with small hands and/or those who want to be able to use it in one hand. To put these proportions into perspective, the
Galaxy S8+
, which currently holds the crown for the largest Samsung flagship ever, sports a slightly smaller 6.2-inch panel.
Along with this info, we've also got
yet another
confirmation that the Note 8 will feature a dual camera setup on its back (
told you so!
) In fact, from what we know so far, the only major differences between the S8 and the Note 8 are the screen size, the cameras, and possibly the inclusion of a stylus. As for the leak itself, it comes from a Weibo user with a pretty decent track record when it comes to Samsung leaks, but seeing as it's still just a text post, make sure to take this info with a grain of salt anyway.
Recommended Stories