Samsung Galaxy Note 8 battery life test, real-life impressions and comparison vs iPhone 7+
76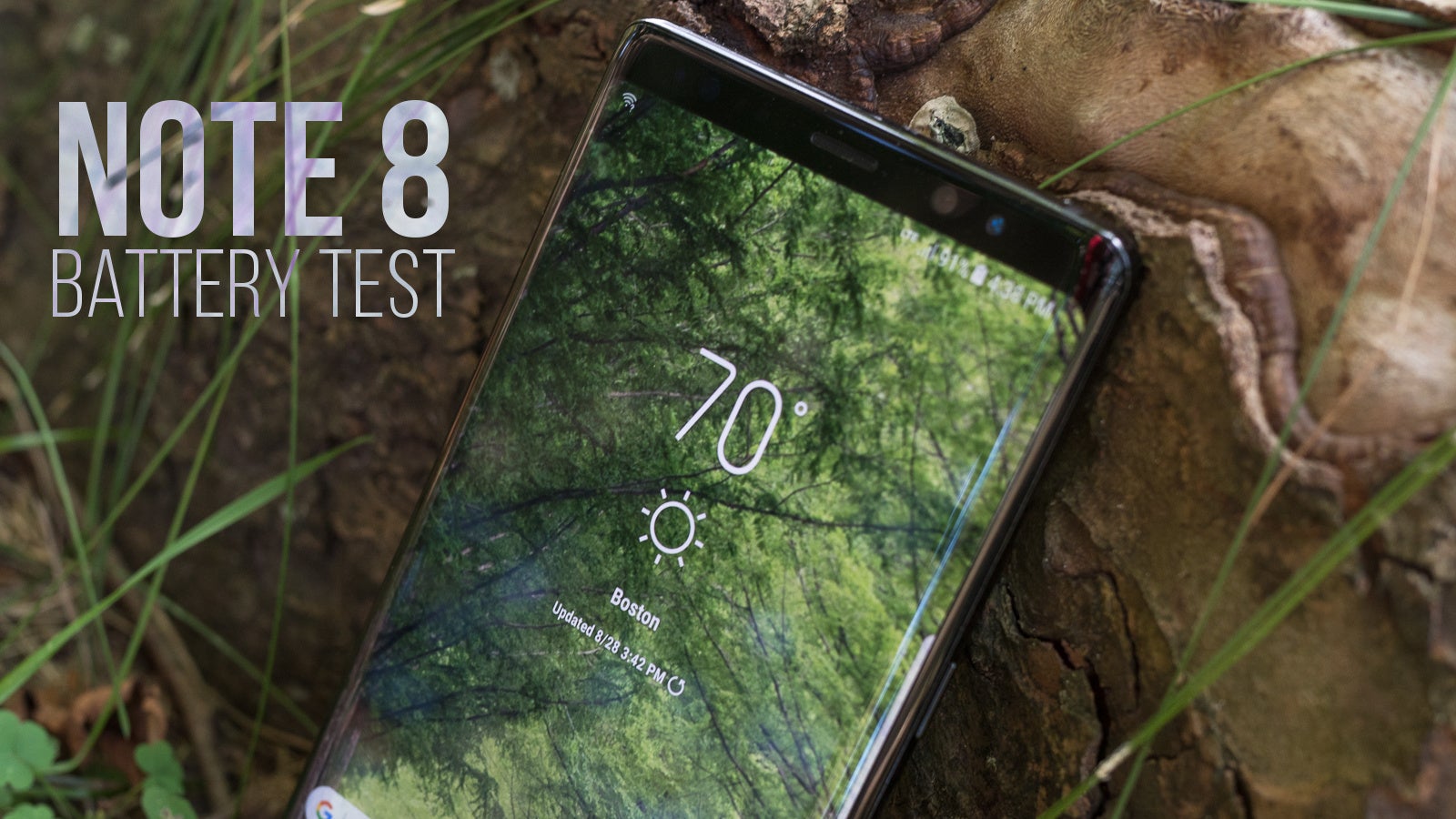 We've been using the
Samsung Galaxy Note 8
, the $950 Android super-phone, for about a week now and we have a lot to share, but one thing in particular deserves special attention: the Note 8 battery life.
After all, the Note 8 actually has a smaller battery than the nearly identical Galaxy S8+, so this might have some users worried. The Note 8 ships with a 3,300 mAh battery cell, while the Galaxy S8+ sports a 3,500 mAh battery.
So how does the Note 8 do in real life?
We have some good news: the phone easily lasts a full day of use, no worries. And we also have some not so surprising bad news: its battery life is predictably slightly worse than that of the Galaxy S8+. To back up our claims, we have our battery test scores. For the test, we set the Galaxy Note 8 display to a brightness level of 200 nits, which makes the phone bright enough for indoor use. We then ran a test that taxes all phones in the same way and here is the result: the Note 8 battery lasted
7 hours and 50 minutes
.
This is an above average score, but it's still below "great" and it's less than the battery life that we got out of last year's unfortunately explosive Note 7. It's also very slightly less than the score of the Galaxy S8+.
How does the Note 8 battery perform when compared to other rivals? The iPhone 7 Plus outlasted it by more than 15%, which is a significant overhead, but just about every other flagship had a lower score, including the Google Pixel phones, the LG G6, and others. On a positive note, the OnePlus 5 actually delivered a slightly longer battery life.
Charge times
Another imporant aspect of the battery experience is the time it takes to recharge a phone battery.
The Galaxy Note 8 supports Samsung's Fast Adaptive charging, and it comes with a special wall charger that outputs a ton of power and does not require a proprietary cable, but instead uses the standard USB-C.
Interestingly, despite its smaller battery, the Note 8 takes a bit longer to recharge than the Galaxy S8. It took us 1 hour and 42 minutes to go from 0 to a full 100% on the battery meter. In this aspect, the Note 8 is much better than Apple's iPhones. The larger iPhone 7 Plus lacks quick charging and the battery takes a depressingly long 3 hours and 17 minutes to fully recharge.
Wireless charging
The Galaxy Note 8 also supports wireless charging, which requires a separate wireless charger that is not included in the box. Wireless charging is compatible with WPC and PMA standards, but if you do not want to look for a third-party charger, good news is that Samsung also makes a stylish wireless charger that holds the phone up and doubles as a good-looking dock.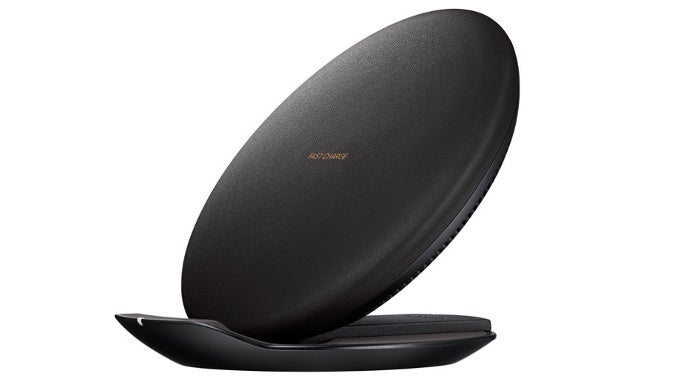 The wireless charger (officially called the Fast Charge Wireless Charging Convertible, model number EP-PG950TBEGUS) is offered as a freebie for those who get the Note 8 in the first month of availability, while otherwise it has a full retail price of $90. That charger also works with othe Qi-compatible devices.
It takes nearly half as long to charge up the Note 8 battery with the wireless charger, so keep that in mind. And if you don't want to spend the big bucks on this new charger, older and still perfectly compatible Samsung-made wireless chargers can be found for less than $40 at Best Buy.