Samsung Galaxy Note 7 camera shoot-out: head-to-head with GS7e, Note 5, and iPhone 6s Plus
36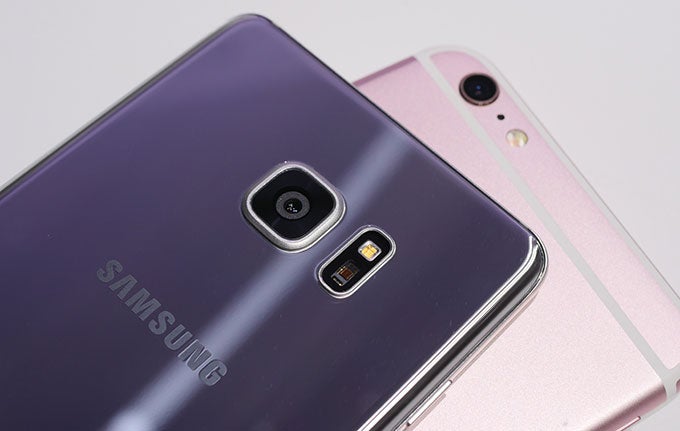 Samsung's
Galaxy Note 7 is finally official
, and earlier today we got
the full run-down on the phablet's latest tricks
, including a dual-curved-edge screen, water-resistant construction, and that fancy new iris scanner. And while there's plenty of new stuff like that to make the Note 7's launch interesting, it's important to remember that this new flagship shares more than a little in common with Samsung's earlier-year launches.
In addition to landing with the same processor and memory options as the
Galaxy S7
and
Galaxy S7 edge
, the Note 7 also picks up one of the best-received hardware components from these hero phones: their 12MP main camera with "Dual Pixel" technology.
The idea of Samsung dialing back camera resolution from the GS6's 16MP shooter might have seemed like a tricky sell at first, but all it took was seeing the kind of sharp, evenly-exposed, and all around great-looking pics the GS7's camera was capable of producing to quickly win us over in support of Samsung's decision.
Now with the Note 7, we're expecting more of that familiar, really satisfying camera performance. Is that what we're actually going to get? At today's Unpacked launch event we took a few moments to put the new Galaxy Note 7's camera to the test, comparing it to the Galaxy S7 edge, last year's
Galaxy Note 5
, and the
Apple iPhone 6s Plus
.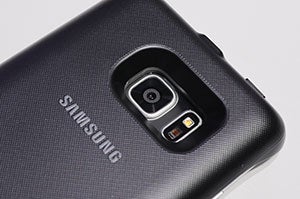 Galaxy Note 7 in its wireless charging battery-pack case
Well, we're glad to report that there's not much in the way of surprises here. Going side-by-side with the pics snapped by the Galaxy Note 7 and Galaxy S7 edge – whose cameras both feature the same sensor, and run nearly the same camera software (the Note 7 version mainly offering UI changes) – we see much of the same color reproduction, range of brightness, and focal performance.
Even some of the same flaws crop up, like the occasionally over-exposed bit. Mind you, the pics aren't straight-up identical, as we were contending with the wildly oscillating light show that is a smartphone launch event, but it was no stretch to believe that the GS7's camera magic is back for the Galaxy Note 7.
With another 12MP camera of its own, Apple's pics from the iPhone 6s Plus start off looking pretty similar to those we captured with this year's Samsung phones, but just as we've noticed in past comparisons, there's an unmistakably different character to Apple's photos. Contrast is toned down, and while we don't see some of the same exposure extremes, that helps bring out a ton of detail in mid-range elements.
Finally, even though it's Samsung's previous-generation model, the Note 5 doesn't outright embarrass itself – though it also offers some of the weakest photo performance here. Shots came in too dark at one moment, and too light the next, and with the f/1.9 aperture we found close-up pics struggling to stay in focus. There's also the stylistic choice of its widescreen sensor (at least at max 16MP resolution) to contend with, and while some users will prefer the shape of its shots, the boxier pics we got from all the other cameras felt a lot more flexible.
But really, the big takeaway is that the Note 7's camera performs just as good as we'd expect it to, given its lofty pedigree. Keep on the lookout for our full Galaxy Note 7 review in the weeks to come, with a much more in-depth analysis of the new phablet's camera capabilities.
Recommended Stories