Samsung Galaxy Note 4 vs Sony Xperia Z2: first look
20
After having seen the all-new Galaxy Note 4, few can contend that the new Samsung phablet now occupies the uppermost branch of the Android food chain, and currently shares it with few others. But not everyone will fall for its design or size or what have you, and that leaves room for competitors to claim their share.
One such example is the Xperia Z2 -- a phone that just lost its top flagship status to the Xperia Z3. But since Sony has ushered in an era of very short, 6-month release cycles, that actually leaves the company with less to offer at each consecutive release. This, more than likely, will keep the Xperia Z2 feeling fresh, especially since it will likely drop in value and become more affordable.
So how does Sony's aging Z2 compare with Samsung's new best-in-class? Let's take a look.
Design
Right from the get-go, we'd usually say that one is simply bound to spot a number of differences between devices made by Samsung and Sony, especially when examined side-by-side. Indeed, Samsung's design language up to the Note 4 essentially always translated into rounded polycarbonate slabs, while Sony was much more into sharp-edged rectangles that show off premium materials like metal and glass.
Comparing the Note 4 with the Xperia Z2, however, we realized how much alike the two are, at least if you consider basic design cues and even size. Indeed, Samsung has gone for a more rectangular look for its new Note flagship, and has also used metal with the frame to distinguish the line's premium standing. This makes the phablet kind of alike to the glass-and-metal Z2. That said, we're by no means claiming they're the same thing -- they're alike, but also very different, and it's up to you to decide which you fancy more.
In terms of ergonomics, we can't say either of these will feel great if handled with just one hand -- both are just too wide and tall, especially the larger Note 4. But the experience isn't at all terrible, either -- we just wish the Z2 was a tad lighter, though we do know some prefer heavier phones.
Display
The very reason the Note line was first conceived was Samsung's belief that consumers would get a kick out of a larger-screened smartphone. The Note 4 continues the legacy of the original, 5.3-inch Galaxy Note, with a large, 5.7-inch AMOLED screen, but Samsung has obviously said enough is enough, and the the 4th Note is the first in the line not to bump up the display size relative to its predecessor. It's the first to reach the new high in phone resolutions, though -- Quad HD (QHD), or 1440 x 2560 pixels. That works out to 515 pixels per every inch, so you can expect a very crisp image -- perhaps too crisp for you to even perceive.
As for the Xperia Z2, Sony is keeping things simple. The 5.2-inch IPS display on the now ex flagship has a standard resolution of 1080 x 1920, good for 424 pixels per inch, and it honestly leaves very little to desire.
Despite the obvious difference in resolution, we're honestly hard-pressed to actually spot a fault on the Z2's side, or a massive enough advantage on the Note 4's.
Interface
Due to the popularity of Samsung devices, most of you have probably come across its TouchWiz software at least once. In short, its Android 4.4 KitKat-based skin is quite a mouthful, as it's chock-full with features, some of which rightfully called gimmicks. That said, to this day it remains the most functional of all OEM skins, and that's a fact that pleases Samsung fans the world over. But while it is feature-rich, the layout wasn't exactly pretty on the Note 3 -- it felt seriously outdated. Thankfully, Samsung is releasing the Note 4 with the latest version of its software that is currently found on the Galaxy S5, and that one is flatter and just better-looking overall.
In comparison, Sony's Xperia theme on the Z2, also based on KitKat, is much different in its approach and philosophy. For one, it's much lighter, both in terms of the visuals and the feel when you navigate it, and that is, in big part, due to the comparatively stripped-down feature set. Indeed, Sony's interface is far less about extra features, and more about ease of use, and it's the only major OEM skin that hasn't gone for that trendy, flat look.
Processor and memory
Code-crunching prowess -- that's probably the first area where we would usually say that Samsung has got a clear advantage, thanks to its newer Snapdragon 805 chipset. The new Qualcomm processor has four cores, each running at 2.5GHz, and makes use of an improved Adreno 420 GPU that the company promises will bring higher definition graphics. Of course, a major reason for the inclusion of the newer, more expensive SD805 is the Quad HD display on the Note 4 -- after all, the chip is marketed as specially-made with ultra high resolutions in mind. That said, the first batch of preliminary benchmarks indicate that the SD805 is having a hard time matching the results of the SD801 on a 1080 x 1920 pixel resolution.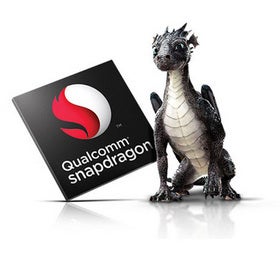 But the Snapdragon 805 won't be present with all models of the Note 4. Instead, in typical Samsung fashion, some parts of the world will be getting the Exynos 5433 octa-core chip. The proprietary SoC sports a powerful Mali-T760 GPU and has two clusters made up by four cores each: one with Cortex-A7 CPU's and one with Cortex-A15 ones. These clusters are arranged in a big.LITTLE configuration, which basically means that they can either operate separately (depending on load), or merge their efforts into one when maximum performance is required.
With the Xperia Z2, things are a little more tame. It's got the now flagship-standard Snapdragon 801 chip on board, and the 2.3GHz, quad-core chip is anything but a wuss, even when compared with the chip on the Note 4, which has to work extra hard to handle all those extra pixels. Indeed, the silicon inside the Z2 is now time-tested, and will leave nobody wanting for power.
As for memory, both devices come with 3GB of LPDDR3 RAM, so multitasking and heavy games are a non-issue.
Camera
Throughout the last 6 months, whenever we had to compare the performance of the Galaxy S5's 16-megapixel ISOCELL shooter and the one of the Xperia Z2's 20.7-megapixel G Lens camera, we consistently chose the S5, but the difference is honestly downright tiny.
If you're wondering why we're talking about the GS5 instead of the Note 4, it's because the latter uses a similar, 16-megapixel sensor and even improves on it with the inclusion of an OIS (Optical Image Stabilization) gizmo that will compensate for handshake during video capture, and allow for lower shutter speeds (and less blur) in low-light environments.
So while the Note 4 certainly doesn't get a free pass based on specs alone, until we get some one-on-one time with both shooters, we're inclined to believe that the Note 4 will widen the tiny gap in performance between the GS5 and the Z2.
Expectations
We might be repeating ourselves, but that's only because making the distinction clear is important. Sure, a more logical competitor for the Note 4 is the about-to-be-released Xperia Z3, but the truth is that due to Sony's shorter release cycle, the Z3 actually isn't a massive upgrade. This, coupled with the likely upcoming drop in the Z2's price as it gives up its flagship status, makes the Xperia Z2 a very real competitor to the Note 4. It's likely just as powerful in practice, its screen is large and quite detailed, and its appealing looks have people hooked.
Of course, for many the choice will be clear, so long as they're out in the market for the latest and greatest and are into big displays. That, right now, means the Samsung Galaxy Note 4.