Samsung Galaxy Note 4 price and release date revealed: coming October 10th for same cost as Note 3
36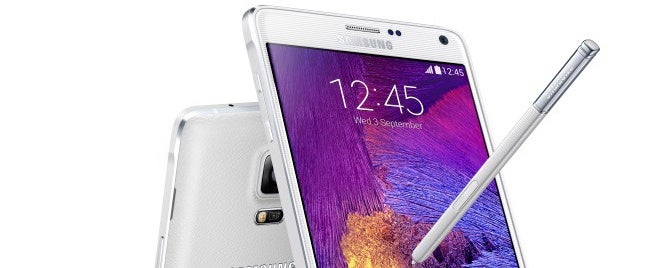 Samsung took the wraps off its new
Galaxy Note 4
at IFA 2014 yesterday, but it provided a very vague release date: the company said that the Note 4 will arrive on store shelves sometime in October. Now, thanks to Dutch publication Galaxy Club, we can see a much more specific release date: October 10th. That's when the handset is expected to launch in the Netherlands, and also in most of Europe.
What about the Galaxy Note 4 release date in the United States? The phablet is expected to arrive on all four major carriers, but the release date might differ from the European release date.
You can also see the €799 (which usually translates into $799 in the United States) off-contract price of the Note 4. This might seem way too expensive to many of you as most flagships cost $650, but putting this in context, we should say that this is the exact same pricing that we saw last year with the Note 3. What does this mean for on-contract pricing? We'd guess the same $299 with a two-year agreement. And as you know, Samsung has proven to be aggressive with its pricing plans, quickly reducing the initial prices.
With all this in mind, let's recap the specs of the Galaxy Note 4: it's got a 5.7-inch 1440 x 2560-pixel (Quad HD) display, runs on Android 4.4 KitKat, and is one of the first devices to feature the Snapdragon 805 system chip running at up to 2.7GHz. It's also got a 16-megapixel main camera. A welcome change from earlier Samsung devices, the Note 4 no longer uses plastic only - it's now got a fully metal frame that gives it a much more premium feel.

source:
Galaxy Club
(
translated
)