Samsung Galaxy Note 4 manufacturing defect might cause as much of an outcry as the #Bendgate debacle
99+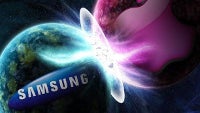 By now, most of you will have heard of the so-called iPhone 6 Plus #Bendgate debacle. If not, the short version is this: due to a structural weakness, the iPhone 6 Plus is a relatively easy to bend device, specifically if pressure is applied in the area around the volume rocker. This being an Apple product,
the YouTube video that started all this
has gone viral, and the public at a whole has been quick to share and point out the flaw.
As can be expected, Apple's competitors were also pretty quick to to chime in,
including arch-rival Samsung
. As it turns out, however, certain units of the company's highly-anticipated
Galaxy Note 4
might have their very own manufacturing shortcomings, as observed by some of the first Note 4 buyers in South Korea, where the phablet is now available. According to at least two images of the Note 4, there's a very visible gap between the Note 4's display and frame -- wide enough to fit two A4 sheets or a business card, reportedly. At this point the number of affected units remains unknown, so we're not sure if this is going to be a widespread defect, so we'll keep our ear to the ground. Also unknown is whether
previous reports of Samsung cutting time to market
in order to compete directly with Apple's new iPhones could have anything to do with this.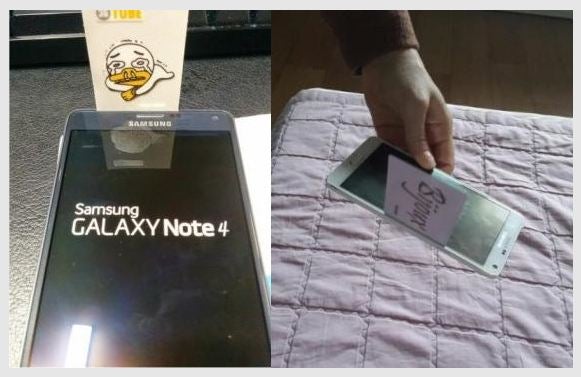 In conclusion, and if this proves to be an actual, widespread problem with the Note 4, the moral of the story would be one: defects do happen, and nobody is immune to them.
Recommended Stories