Samsung Galaxy Note 3 DUOS pays AnTuTu a visit, scores over 31,000
14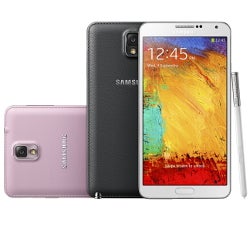 A smartphone carrying model number SM-9002, a device we know is the Samsung Galaxy Note 3 DUOS, was spotted breezing through AnTuTu and scoring an impressive 31276 points – one of the highest scores we've seen.
The device in question runs on Qualcomm's greatest – the Snapdragon 800 –
despite earlier rumors
that it will actually utilize Samsung's in-house Exynos 5420 chipset. The dual-SIM version of the Note 3 runs on Android 4.3, according to the test, the version of Google's OS that we know the Galaxy Note 3 will feature out of the box.
Another facet of the story that is sure to grab the attention of the more attentive among you is the fact that the unit is shown having only 16GB storage space, and it also appears that the device either has just 2.5GB of RAM, or the system has snatched and reserved a beefy portion of it for its own uses (rather unlikely). Of course, this could also very well be an early prototype model that leaves a few unknowns behind – a guess supported by the fact that the Note 3 in the images runs the now older AnTuTu v3, meaning that the test likely wasn't taken recently.