Samsung's full Android 10 update scheme leaks, is your Galaxy on the list?
29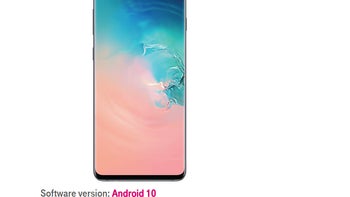 The path to timely Android updates is fraught with perils, at least for those who don't own
Pixel, OnePlus or Nokia handsets
but are rather brandishing one from the world's most prolific phone maker.
Yes, Samsung is not one known for waiting less than six months between the time Google sends its final Android build to manufacturers, and the month(s) that version is interwoven with the One UI coat of paint.

Samsung is not that bad at Android updates
Needless to say, there is a lot more at play here than Samsung twiddling its thumbs - it has to support tens of models at hundreds of carriers each with their testing requirements.
The end result for the actual user, however, is that Android versions are released towards the end of the summer but hit the Galaxies some time before the spring blossoms.
Thankfully, Google made updating to the latest version of Android easier in the last iteration or two, by separating the core components from the user-facing overlay, and 2019 when we are likely to see the full benefits of that, given that most phones now support such updates.
Thus, we can reasonably expect that the update to Android 10 for our beloved Galaxy S10 or Note 10 lines will be done in a jiffy, and T-Mobile, as well as other US carriers are on record saying they are hard at work on the matter.
We'll see how it all pans out this time around with the newest version of Android, but as far as which Samsung phones will be getting it,
AndroidPure
has gotten its hands on the full list below, down to the J-level. Is your Galaxy making the cut?